District 202 extends remote learning
11/25/2020, 6 a.m.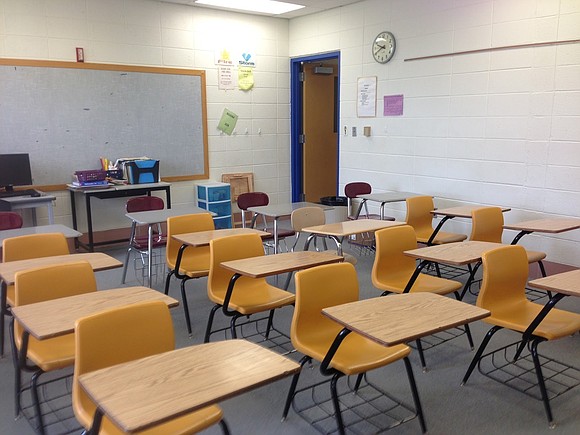 Plainfield Community Consolidated School District 202 is extending its "adaptive pause" until at least the end of first semester as the COVID-19 metrics continue to spike.
Students will not return to in-person learning until COVID-19 metrics improve. District officials will continue to assess COVID-19 metrics and guidance from the Will County Health Department.
Meanwhile the district will send an important "Educational Choice Form" to all families the week of November 30, 2020 to begin planning for scheduling, staffing and other logistics when students return to buildings. There is not yet a firm date for students to return to in-person learning.
Supt. Lane Abrell updated the Board of Education at its November 23, 2020 regular meeting.
The COVID-19 seven-day positivity rate for Will County reached 19.4 on Nov. 20, according to the Illinois Department of Public Health.
District 202 announced plans in late summer to slowly and safely return students to in-person learning in small groups. Parents could choose whether their students would return or continue with remote learning as the time for their students to return approached.
The first group - about 300 multi-needs special education students - returned to school on Oct. 26. About 100 multi-needs students opted to continue with remote learning. They were the first group of students to return because they need direct attention and support more than other students.
However, as the COVID metrics spiraled upward, the district decided on November 9, 2020 to put its plans on hold indefinitely and not return more students until conditions improved. The multi-needs students returned to remote learning on Nov. 16.
Preschool and kindergarten students were originally scheduled to return on Nov. 5. The district announced an "adaptive pause" on Oct. 26th as the number of COVID-19 cases started spiking.
District 202 started the school year Aug. 31 with remote learning for all District 202 students.
District administration will continue to monitor five key metrics used to help decide whether to return to in-person learning:
Positivity rate (5 consecutive data points flat or trending down of COVID-19 cases in Will County)
Guidance from IDPH, ISBE, and CDC as well as Kendall and Will County Health Departments
Cleaning and disinfecting supplies are readily available and able to be refilled in a timely manner
PPE supplies readily available and able to be refilled in a timely manner
Substitute pool is greater or equal to the number of substitutes needed for in person learning.
Abrell continued to stress that the pandemic presents a significant community health issue.
The best way to get students back to in-person learning, he said, is to do everything possible to get the numbers of COVID cases and the positivity rate back down to where they were a few months ago, and to become substitute teachers and paraprofessionals.