Two very different candidates seek to fill County Executive seat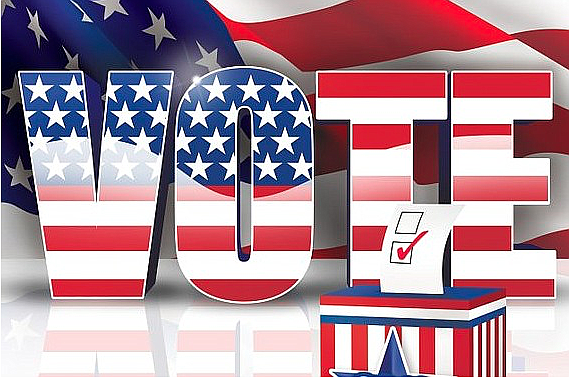 Voters in Will County will select a new county executive on Nov. 3, and will choose between an ultra conservative former law enforcement official and a Democratic state legislator.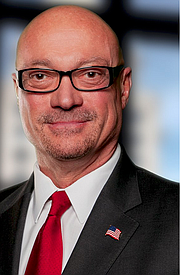 The Republican candidate Nick Ficarello, of unincorporated Manhattan, is a former Braidwood Police Chief and Will County Sheriff's Police investigator, while Jennifer Bertino-Tarrant, of Shorewood, currently serves as a State Senator in the 49th District.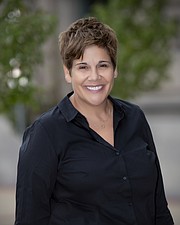 Whoever wins will have some big shoes to fill of the late long-time County Executive Larry Walsh Sr. Walsh died in June after a long battle with cancer. He supported his long-time Chief of Staff Nick Palmer in the Democratic primary. Palmer, however, lost by a substantial margin to Bertino-Tarrant.
"It was an honor representing Will County residents in Springfield but when the late Larry Walsh Sr. announced his retirement, I made the decision to give up the senate seat to follow in Larry's footsteps in running for Will County Executive," Bertino-Tarrant said. "I'm running for the position because I believe my no-nonsense, bipartisan style will help move the region into the next phase of growth and development. I am committed to having honest conversations and working with all stakeholders."
Ficarello said he is running for the position because he believes he can offer a change in leadership that will "secure the most efficient and cost-effective government possible, while being a fair and compassionate leader for the citizens of Will County.
"As County Executive I will seek controlled economic growth focusing on manufacturing and technology along with an equally important environment grounded in agriculture and agriculture product development," he said. "When job opportunities increase society is more stable. Families in Will County deserve an atmosphere for raising their children in a safe neighborhood."
Bertino-Tarrant said if elected she has four issues she would like to begin working on immediately. They include guiding the county through the Coronavirus pandemic, fostering economic expansion with a focus on infrastructure, working to make county government smarter and more transparent and expanding county services through collaboration.
"COVID-19," she said, "has completely upended our lives and every level of government will be facing daunting fiscal realities from the economic toll the pandemic has had on our communities. I will be the voice of responsible fiscal stewardship and will push smart, sound economic policy to get our local economy back to a growing, thriving hub that it was prior to the pandemic."
Bertino-Tarrant added that the county needs a public health department that is "responsive and aggressively working to mitigate the spread so we can get our local businesses back to doing what they do best, serving the community."
Ficarello, who previously ran an unsuccessful campaign for Will County Sheriff, said he plans to focus on issues such as the opioid crisis, the county's future water supply and bringing balance back to county government.
"Currently every major office is held by a Democrat in Will County government," Ficarello said. "As a citizen of Will County my entire life, I do not want a county government run by one party. With one party rule we have seen taxes increase, we have seen our roadways flooded with truck traffic, and we have seen an increase in crime. I will reestablish a balance in government that will be fair, honest, and transparent."
Bertino-Tarrant said Will County needs to invest in the county's critical infrastructure like roads, highways, bridges, railways, community colleges, and public universities in order to foster economic expansion and create jobs. "I have fought to secure funding to improve our infrastructure and to lower and eliminate burdensome fees to encourage entrepreneurs to make Will County their home," she said. Like Ficarello, Betino-Tarrant also sees a need to address the water issue in Will County.
Ficarello said his background in law enforcement makes him the right candidate to fight the county's opioid crisis.
"As a career law enforcement official, who has worked both at the county level for over 31 years, at the municipal level as a Chief of Police and in a combined State Police/ FBI Task Force, I can share the facts I learned in dealing with the opioid/ drug crisis issue in Will County," he said. "Neighborhoods that have a high crime rate historically have a high rate of drug abuse. In Braidwood, the Mayor at that time gave me a priority of addressing the opioid and drug problem. He was concerned that Braidwood had one of the highest opioid related death rates per capita in the state."
While it has never come up by his opponent, Ficarello added that he would "veto any resolution to defund or abolish the Will County Sheriff's Police. I will also oppose any defunding of any municipal police department under any current conditions."
Ficarello pointed to his achievements in fighting the opioid problem in Braidwood. "A new approach was needed in addressing the problem and reversing the cycle of drug deaths," he said. "Previously a municipality the size of Braidwood would place someone in a drug task force and hope the problem would be addressed or just go away if enough pressure were placed on the offenders. Coming from experience in working in drug task forces I knew a single-minded approach does not always work. Braidwood was a small municipality with a big problem."
With the support of the Mayor and the City Council of Braidwood, Ficarello said, a multi-level thinking "outside the box" approach was taken to combat the problem.
Bertino-Tarrant said the Will County State's Attorney has done a fantastic job bringing together government and business to help address the opioid crisis facing many communities. "It is much cheaper to help address and treat someone addicted to opiates before they reach our criminal justice system," she said. "Working with our sheriff's department and state's attorney office, the county should take a collaborative and holistic approach in providing multi-level services needed to treat individuals with substance abuse.
"As Will County Executive, I am committed to creating a collaborative culture, working with our local municipalities in order to combine resources and expertise, to best serve the residents throughout the county," she said.
For more information about Ficarello's campaign, visit www.electficarello.com.
For more information about Bertino-Tarrant's campaign, visit www.jenniferforwillcounty.com.