Wayne's Words: Is Joliet where city managers come to retire?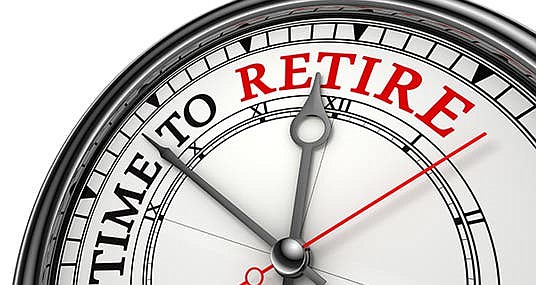 Sometimes I enjoy looking back on past issues to see what was going on a few years ago.
The news cycle changes so fast that we sometimes forget the recent past. For instance, it was just about three years ago that Joliet's last City Manager, David Hales, was hired. He started in November of 2017 while he was still City Manager for Bloomington Illinois. The whole hiring process was done behind closed doors to protect his privacy, we were told. The entire procedure took place without regard to the much-touted process of transparency. He was gone in less than one year. Since then Joliet has entertained three interim city managers. No public disclosure has been released to indicate who will be the new city manager, but after more than two years, City Council is still looking for one. Transparency aside, we are promised a hiring decision before the next at-large City Council Members are elected in April, 2021.
It was one year ago that the occupants of the city-owned baseball stadium, the Joliet Slammers, announced that the Frontier League had merged with the Can-Am League to form a new 14 team league that retained the name of the old Frontier League. They were to play 48 home games beginning May 15 and ending September 6. Playoffs would begin September 8 and last approximately two weeks. Of course, that never happened because of the world-wide pandemic known as COVID-19. The Slammers came up with a scheme that allowed them to play a limited schedule with three other teams pulled together for the competition. To date, there has been no announcement regarding how many fans actually attended the games. We still don't know if the Slammers paid their rent or if the naming rights share of revenue was received. We do know that the Slammers won most of the games they played including winning what was deemed a City Championship. Chalk another one up to transparency.
Also, about this time last year Governor Pritzker announced a list of infrastructure projects that are part of a $45 billion plan signed in June of 2019. The rebuild of Interstate 80 through Joliet was on the list. Not much mention of the project since the COVID-19 shutdown. However, lots of discussion about how much the shutdown has affected state and local tax revenues. The likelihood of any massive construction projects going forward in 2021 seems doubtful. Where would the money come from? If it comes at all it will probably mean more taxpayer debt along with government expense cuts, meaning employee cuts. It may or may not depend on the pass or fail of the Fair Tax Amendment. In the meantime, on the local level, we'll have to wait and see if expenses will be reduced, taxes are raised or both.
Thomas Jefferson once said" Never spend money before you have it". He must have said that before he became involved with government.
Another issue that comes up about this time every year is the City of Joliet Budget. As has been mentioned recently, that project is now in the lap of Joliet's current interim city manager, Jim Hock, who used to be Joliet's City Manager before he retired and the City Council hired David Hales three years ago. Breathtaking when you run in circles. Maybe Tom Thanas is available to return as manager. He was City Manager before Hales. He retired too. Maybe Joliet is where City Managers come to retire.
My one last thing this week is from October 1, 2016, exactly four years ago. I believe my sentiment rings as true today as when I wrote it four years ago…
One last thing… the recent outrage expressed by some regarding participants of sports teams protesting real and perceived bias by police toward African-Americans and other minority groups seems misplaced. The method of the protest is to not stand when the National Anthem is being played. This form of protest is protected by the First Amendment to the U.S. Constitution. While it is a form of protest I and others may not agree with, it is a freedom that many, including myself, have fought for. Some have sacrificed their lives for. The form of protest should not be the focus of such outrage but rather the focus should be on the reason some feel the necessity to protest. It should be a comfort to all citizens that the freedom to peacefully protest is a protected right. Stay tuned…
Comments welcomed. Contact Wayne at wayneswords@thetimesweekly.com