Heated three-way race for coroner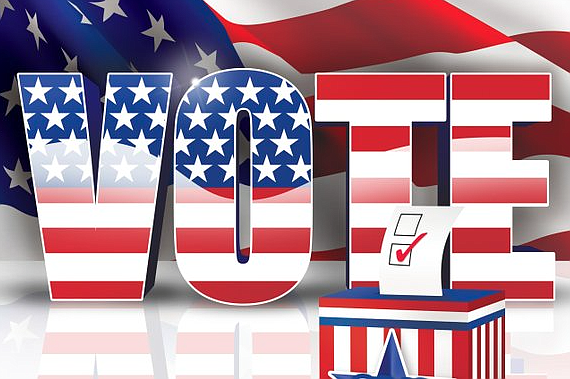 Voters on Nov. 3 will decide who will be the next to lead the Will County Coroner's office, a division of the county that is often in the spotlight with the rising deaths from the opioid overdoses and the Coronavirus pandemic.
An important part of the county, the Coroner's office is the final say on causes of death, and was recently thrust into the limelight following the death in late January of Eric Lurry Jr. A Joliet Police dash cam video surfaced over the summer showing one officer using a baton to attempt to scoop something out of Lurry's mouth, while another held his nose.
Lurry was pronounced at AMITA St. Joseph Medical Center and following an investigation, longtime County Coroner Patrick K. O'Neil ruled Lurry died from ingesting large amounts of narcotics.
However, after the video surfaced, family members and others began questioning the way Joliet Police handled the situation and whether Lurry's death was actually a result of ingesting the drugs. Constant protests at Joliet City Council meetings by Lurry's supporters have resulted in the Joliet City Council looking at Police Department reforms, including possible body cameras for officers and more community policing.
O'Neil retired on Aug. 31 and by default former Deputy Chief Will County Coroner Laurie Summers became the new Coroner. A former District 1 Will County Board member and Deputy Coroner since 2019, Summers, who spent many years working as a nurse, also is the Democratic candidate for the position.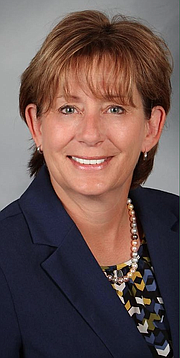 "The medical plays a big part of it," Summers said in a recent interview about her candidacy.
She praised O'Neil, referring to him as "the best teacher" for the job. "He was a great mentor. He took me under his wing and let me fly," Summers said.
Summers, of Crete, is running against Republican James Piacentini, of Steger, and write-in candidate Zohaib Khan, of Plainfield.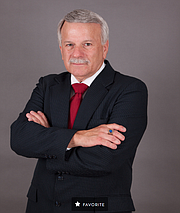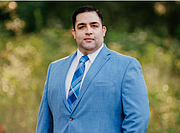 Summers said she is confident her combined experience as a nurse, a Will County Board member and work with the coroner's office makes her more than qualified for the seat.
"This brings my career full circle," she said. "I feel this transition with Pat retiring has gone very well."
Also trained in how to handle pandemics, Summers said the Coroner's office shifted gears quickly and adapted by acquiring a temporary morgue and working closely with area hospitals on the handling of COVID-related deaths. She said the Coroner's office was fortunate in that none of nine deputy coroners have tested positive for the virus, however, added the office unfortunately had to suspend the forensic training program for students as a result of the pandemic.
If elected, Summers vowed to work with the county on getting a larger, more modern morgue as coroners for the office have worked out of the same building in Crest Hill since 2002.
"Our county has grown exponentially," Summers said. "We are running out of space."
She said she would also look to increase the number of deputy coroners and modernize the computer system.
Summers said collaboration is key to making the office run smoothly and handling cases with thoroughness and care for the families who have lost loved ones. From her background as a county board member and understanding of budgets to her work as a nurse and current work in the coroner's office have prepared her well for the job.
"Death and dying was part of the job. Notifying families of the loss of their loved one was part of the job, holding the hand of someone who was dying and had no family around was part of the job," Summers said. "I did this with compassion and respect, in other words, I treated everyone the way I would want my loved one to be treated. Compassion is the key to making a good Nurse and Coroner because no matter the circumstance of death, the deceased and their families deserve respect and dignity."
Piacentini said if he is elected, he will have an open door policy for all employees."I will build better communication between the coroner's office and police and fire departments," he said, adding that he would be more thorough in investigating causes of death.
"I will work on getting more accurate figures on the causes of death in Will County with different agencies," he said. "I will be more visible to the public."
Piacentini holds an Associates Degree in Criminal Law, has 36 years as an Emergency Medical Technician, 43 years in the fire service, 40 years as an Certified Pharmacy Technician three three years in police cadet training and advanced pre-hospital trauma life support training. "In the fire service I assisted in the investigation of suspicious fires to determine the cause and origin, also working with law enforcement agencies as a photographer on crime scenes," he said.
Khan, the write-in candidate, said if elected he would rebuild trust, restore integrity and reinforce accountability.
"I will ensure that county's death investigations are science-based, autonomous and kept separate from county politics, because I believe in justice and equality for everyone," he said.
Khan was critical of the timing of O'Neil retirement. "The previous Coroner retired two months before elections, so he can appoint his Deputy as an Interim Coroner. He bypassed all Will County voters and took away people's power to elect a Coroner…"
He said in 2019, the coroner's annual budget was more than $2 million, and 51 percent was spent on salaries. If elected, Khan vowed to seek additional grant funding for the office and decline taking a pension as a cost-saving measure to taxpayers. Khan has a Bachelor's degree in Technical Management and Masters in Criminal Justice.
Khan said what sets him apart from other candidates is that he is not afraid to hold proper perpetrators accountable, whether it's the Mayor, States Attorney, Police Chief, Sheriff or a common person. "In the eyes of the law, everyone is equal and nobody is above it," Khan said. "The real issues with the Coroner's Office are not the morgue expansion or the opioid epidemic. The real issues are trust, integrity and accountability that I will rebuild, restore and reinforce."