District 86 to continue remote learning into the new year
District 365U transitions to more in-class learning
By Rex Robinson | 10/16/2020, 6 a.m.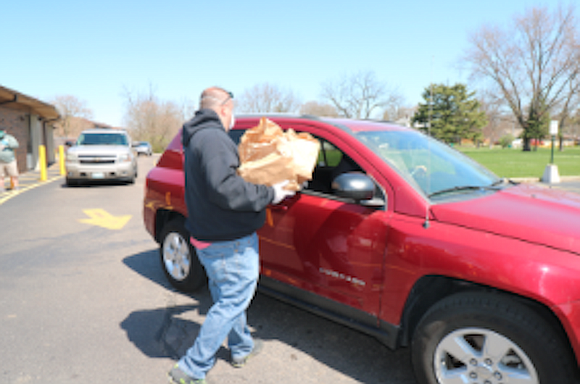 Joliet Public Schools District 86 students will continue learning remotely from home until at least the middle of January, district officials said earlier this week.
Meanwhile Valley View School District 365U students will soon transition to more in-person learning in a phased approach, according to district officials.
At a District 86 Board of School Inspectors meeting held Wednesday, Supt. Dr. Theresa Rouse reviewed first trimester mid-point data with the school board, including parent/employee survey results and COVID-19 data in Region 7 (Will and Kankakee Counties), Will County, and individual zip code areas of Joliet. Based on the current positivity rates, new cases in Joliet and the current rise of cases among children, the board unanimously approved Dr. Rouse's recommendation to keep District 86 students in fully remote learning until at least the middle of January.

"As much as we would all like to see students and staff back in our schools, as long as coronavirus cases remain high, it is not safe." said Dr. Theresa Rouse, "We will continue to review the data to see when transitioning small groups of students to schools makes sense."
"Our main concern is to keep everyone safe and healthy," said Board of School Inspectors President Tonya Roberts. "We can't let our guard down."
"All the data says that we are not ready to reopen." Board of School Inspector Vice President Anthony Contos added.
"We know this decision is a hardship for many families," Board of School Inspector Jeffrey Pritz said. "We appreciate everyone's patience in this time of uncertainly."
The District 365U Board, conversely, gave the administration approval to proceed with the transition to Stage 3 of the Return Together 365U plan during the board's regular meeting held Monday.
Stage 3 of the plan provides for the phased return of students to classrooms over the coming weeks and will result in a hybrid learning model of both in-school and remote instruction for most students.
"I want to commend all the VVSD staff members who collaborated to develop this plan," said VVSD Board of Education President Mr. Steve Quigley.  "Planning the education of students during this pandemic and for contingencies that may arise is not easy.  Our preference, of course, is to have all students in classrooms with their teachers. However, these are the cards that we have been dealt and if we've learned anything during this challenge, it is that creativity, flexibility and adaptability set the foundation for success." 
Earlier this week, VVSD welcomed the first groups of students back to classrooms as students in the Multi-Needs, Cross-Categorical, and Structured Teaching and Learning Room (STLR) programs returned to on-site instruction.
"We will continue the process of a phased transition to hybrid learning for those families that elected to have their student return on-site," District 365U Supt.Rachel Kinder said.  "Building level communication will follow with additional details regarding the transition to hybrid and continuation of full remote prior to the start of a transition at a particular level." 
A graphic timeline of the VVSD Stage 3 Transition to Hybrid Learning is available on the District Website.  Additional information about the transition can be found at www.vvsd.org/Return365
In District 86, in addition to approving the continuation of remote learning, the school board voted to change Nov. 23rd from a student attendance day to a staff remote learning planning day. Students will not participate in remote learning on this day. Virtual parent/teacher conferences will take place that afternoon and early evening.
Free grab-and-go meals for all children 18 years and younger will continue on Mondays and Thursdays during remote learning. The meals are available for contactless curbside pick-up at Dirksen, Hufford, and Washington Junior High Schools from 6:30-7:30 a.m., from 10 a.m. until 1:30 p.m. at Dirksen, Gompers, Hufford, and Washington Junior High Schools, and between 4:30-6 p.m. at Gompers Junior High School.