County board member wants cannabis tax money earmarked for 'justice'
10/20/2020, 10:33 p.m.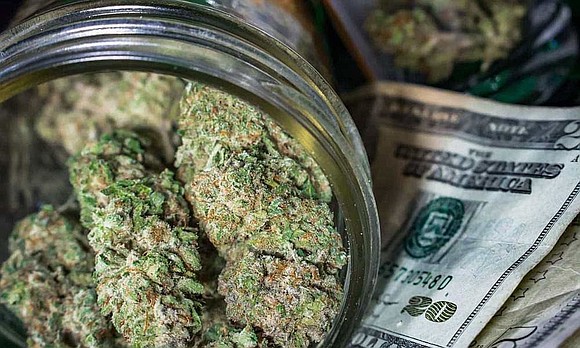 Counties and communities across Illinois have started to collect taxes from the sales of recreational cannabis, and as of late September, Will County had received more than $45,000 from this state allocation, according to Karen Hennessy, finance director for the County Executive's office.
"The state tax began January 1, 2020 and we first received funds in March 2020, which follows the typical three month process," she said.
Using the current amount received for the seven month period, the monthly average is $6,434 and the expected annual revenue is $77,205, according to Hennessy. "The monies we receive from the state cannabis tax are restricted in use. The county has not budgeted to spend these dollars in 2020," she said.
Will County Board member Rachel Ventura and some community activists in the county have an idea of how that money should be spent and Ventura got the ball rolling on that plan recently when she proposed a resolution at a recent Will County Democratic Caucus meeting.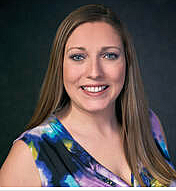 The resolution is titled "Repairing the trans-generational damage done through slavery, the black codes, the war on drugs and mass incarceration" and aims to create a committee to allocate cannabis tax dollars, according to Ventura.
While some critics are calling it "reparations," Ventura denies that and said it "isn't called a reparations resolution."
"The resolution instead creates a committee of nine black individuals to advise and determine where the money would best be spent each year, ensuring that the tax dollars indeed to into the community where they are needed most," she said. "I've actually been working on this since the cannabis act was passed."
Ventura, along with Ernest Crim III, of Joliet, a community activist and leader of the Joliet chapter of Gatekeepers, Joel Brown, a Romeoville attorney and candidate for Will County Board, Daryl Park, a DuPage Township Precinct committeeman and Patty Droogan, a political activist from Bolingbrook, plan to host a press conference at 1 p.m. Friday at 50 W. Jefferson St., in Joliet.

"If you are against the conversation and implementation of the reallocation of resources to repair the intentional and strategic damage done to the black community from slavery to the Jim Crow era, ongoing war on drugs and perpetual economic and political malfeasance, then you are in fact anti-black, a proponent of structural violence and complicit in the continuous destruction of our country's core patriotic principles which declare that all men are created equal with a right to life, liberty and the pursuit of happiness," Crim said.
Ventura said this is the first step toward repairing some of the damage done, "but make no mistake that no amount of money can undo the harm. What we can do, is move our county toward equality by showing that we trust people to make the best decision for their own community," she added.
How much money will be raised from the tax for the cause remains to be seen. Hennessy said the County also opted to impose a cannabis sales tax at a rate of 3 percent in incorporated areas and 3.25 percent for unincorporated areas. The county option tax went into effect on June 1, 2020, and Hennessy said, the county was expecting to see the first of those tax dollars come in during the month of September.
"To date we have not received anything," she said.
The resolution is expected to be brought before the full country board at some point in the near future. Hennessy added that the county has not budgeted for or determined how the county option cannabis tax revenue will be spent.
Using the state collections as a basis, the county option revenue could be estimated at $28,000 to $29,000 each year. "Neither of these are expected to be a significant revenue source for the county," Hennessy said.
While Ventura had been working on different ideas for the cannabis tax, it was George Floyd's murder that prompted her to "draft something more concrete to submit to the board for consideration.
"This is a moment for all of us to take action and truly move closer toward listening, understanding and justice," she said.
http://thetimesweekly.com/polls/2020/oct/should-county-board-use-cannabis-sales-tax-revenue/