Teaching and learning in a pandemic
10/21/2020, 12:21 p.m.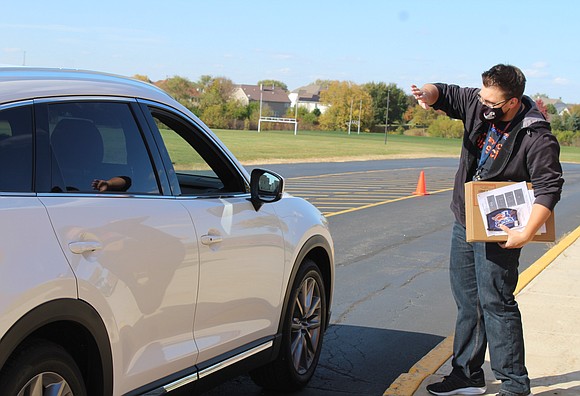 TJ Laptop pick up
Thomas Jefferson Elementary School music teacher James Anderson waves to a student during laptop pick up on Thursday, October 15, 2020. The district this week gave laptops to pre-kindergarten through third grade students for remote learning.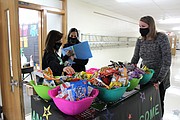 CL Return Snack cart_01
(from left) Crystal Lawns Elementary School special education teacher Kristin Sommerfeld and special education teaching assistant Monica Seagroves pick out treats from a cart pushed by Principal Carol Betzold on Friday, October 16, 2020. All staff returned to their schools on October 15, 2020. Betzold and assistant principal Jordan Thorse gave goodies to welcome teachers and staff back into the school this week.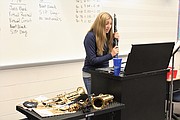 DP band director_10162020
Drauden Point Middle School band teacher Annette McCammon works with students on a music piece during remote learning on Friday, October 16, 2020. District 202 middle school students will start school an hour earlier at 8 a.m., beginning Tuesday, October 20, 2020 in preparation for a hybrid learning model when students eventually return to in-person learning.