Wayne's Words: Looking ahead to April 2021 local elections
Wayne Horne | 10/29/2020, 7:15 a.m.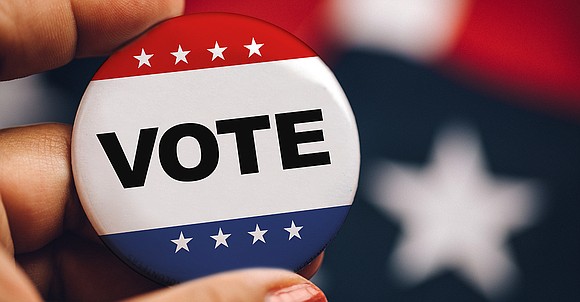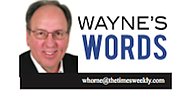 This time next week the presidential election will be over, but at this moment it is obviously unknown who will be sitting in the White House on January 20,2021. Speculating on the outcome from this vantage point seems unnecessary and pointless. I can live with that and, instead, choose to shed a little light on the local elections that will take place next April 6.
Currently, there are 16 people who have requested nominating petitions for one of the three At-Large City Council positions. That doesn't mean they will necessarily be on the ballot. That's only the first step to become a candidate. Lots of time remains before ballot names are assured. The next step for the petitioner is to find a minimum of 95 qualified signatures on the nominating petitions. That's one percent of the total votes cast two years ago at the last Consolidated Election. That's a small turnout in a city of 147,000+ people. Most likely there will not be long lines of voters casting their choice for a candidate on election day next April.
There is still plenty of time for additional petitions to be requested. The last day to submit petitions for the office is December 21. Then the hard work begins. It will take between 3,500 and 4,000 votes to win a seat, if past history is any indication of voter turnout. The 2017 consolidated Election for At-Large Council Members had 15 candidates on the ballot. The election in 2013 had only four candidates vying for a seat. In both elections, voter turnout was similar.
Another hurdle to getting on the ballot, and staying there, are petition challenges. In the excitement of gathering signatures, candidates may not always check to make sure the person signing the petition is a registered voter. If another candidate or another registered voter scrutinizes a petition for errors, they may find grounds for disqualification of a petition.

Who has the best chance of getting elected in a crowded race? Usually, any incumbent on the ballot has an excellent chance of winning. A long list of candidates to select from tends to dilute the voter's choices. The only incumbent pulling petitions thus far is Jan Quillman. Name recognition helps a candidate. There is also the need for campaign funds to pay for signs and other "vote for me" paraphernalia. All qualified voters in Joliet are the target audience. It's a big city and a candidate needs to enlist workers to help get out their vote. The final need for a city council candidate is usually the endorsement of city unions. It's not an absolute, but running for City Council in Joliet is almost futile without it. The unions often provide resources like money and campaign workers when needed.
We'll see who makes it on the ballot on December 21. In the meantime, make sure you vote on or before next Tuesday, November 3. According to reports, approximately half of the vote totals from 2016 have already voted. The number of voters casting a ballot in 2016 was 55 percent of the 250 million eligible. It is expected to be as high as 75 percent this year. However, that may not be the end of the election story. Contrary to the opinion of some, the country will not be back to normal after the election no matter who wins.
Voting is a right and a responsibility we all share in.
One last thing... Veterans Day is Wednesday, November 11. Due to the COVID 19 pandemic there have been no major public plans to honor veterans here in Joliet. If you have occasion on that day, thank a vet. It would be appreciated. If possible, fly the U.S. Flag at full staff in honor of all veterans. Voting is another way to honor veterans. Thanks.
Stay well, wear a mask, wash your hands often, social distance and…
Stay tuned…
Comments welcomed. Contact Wayne at wayneswords@thetimesweekly.com