Will County follows national trend in early vote totals
Clock ticking on time to submit Vote by Mail ballots
By Rex Robinson | 10/29/2020, 6 a.m.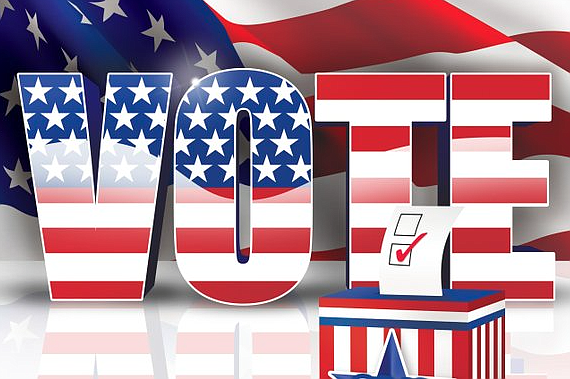 Like no other time in recent history, votes have poured into Will County Clerk Lauren Staley Ferry's office and Election Day is still five days away.
"The number of returns has been unprecedented," Staley Ferry's Chief of Staff Charles Pelkie said Tuesday.
Today is the last day voters in Will County can request a Vote by Mail ballot and already 81,490 Vote by Mail ballots have been returned. Add the nearly 64,000 who have already cast their vote in-person through Early Voting, and the number of total ballots received climbs to 145,313 and counting. As of Tuesday the Clerk's office received 125,589 Vote by Mail ballot requests. There are 463,465 registered voters in Will County. In past presidential elections, 300,000 to 330,000 voters have shown up at the polls to cast their ballots, according to Pelkie.
'By all accounts, early voting numbers are suggesting turnout in this election could break modern records.'
- Steve Nawara, associate professor of Political Science at Lewis University in Romeoville.
"That is essentially half of a normal presidential election in terms of turnout, so we'll see what happens and whether these numbers will continue to rise," he said. The myriad ways of voting in this election due to the Coronavirus pandemic could be driving the higher numbers, Pelkie added.
The larger number of Vote by Mail ballots and Early Voting is, of course, a trend nationwide.
"By all accounts, early voting numbers are suggesting turnout in this election could break modern records," said Steve Nawara, associate professor of Political Science at Lewis University in Romeoville.
In 2016, about 60 percent of eligible adults turned out and Nawara said while he doesn't expect turnout to hit the 80 percent that occurred in the 19th Century, the numbers could be the highest they've been in several decades.
"While I won't speculate as to the precise reason why, citizens appear to be more excited about voting this year than in my lifetime," he said.
Still, Nawara cautioned drawing any substantive conclusions from the early voting totals, aside from taking it as an indication of general enthusiasm.
"While it's true that, at least in the states that track party registration, Democrats are voting at significantly higher rates than Republicans, this should not be interpreted as foreshadowing any election results, he said. "It is not surprising that Democrats appear to be more likely to take advantage of mail-in balloting given that President Trump has spent the past several months disparaging that method of voting and stressing that voting should occur in-person. While it is probably true that more Democrats have voted already than Republicans, there is no indication that Republican voters are likely to stay home on Election Day."
Nawara estimated that by today, 75 million Americans would have already voted, which is more than half the 138 million that showed up in 2016.
"The sheer amount of early voting will also complicate the interpretation of election night," he said. "Some states allow their officials to process mailed ballots as they arrive while other states forbid officials from even opening the envelopes until Election Day. As a result, we're unlikely to know for certain who won the presidency on election night, unless there is a complete blowout in either direction."
If it is assumed Democrats are much more likely to vote by mail and Republicans are much likely to vote on Election Day, Nawara contrasted what different states will look like when the polls close.
In states like Florida and Texas, which allow pre-processing of ballots, he said there is going to be a "giant dump of predominantly Democratic ballots early in the evening." However, as the night wears on, the GOP-dominated Election Day vote will come in and eat away at those Democratic margins, he added.
"Conversely, states like Pennsylvania and Wisconsin don't process their ballots until Election Day, so the Republicans are likely to be shown as dominating the vote tally on election night, but as the envelopes are opened, signatures are checked, and votes are tabulated over the next several days, the margin is likely to shift dramatically in the Democrat's favor," Nawara said.
In Will County, Staley Ferry is stressing to voters who have not already submitted their Vote by Mail ballot to fill it out and drop it in one of the county's boxes, at the Clerk's office or in the mail or consider all their options, including early voting, which ends Monday Nov. 2 and Election Day voting.
"As far as Election Day is concerned, we really don't know what the day will bring," Pelkie said. "Lauren has stressed that people need to take the appropriate steps – wear your mask, socially distance and respect the election judges when they ask you to socially distance."
The Clerk's office also has a protocol in place for people who refuse to wear face coverings. "We'll ask them to step aside and then we'll provide them service once their place in line comes up. We'll make sure everyone gets a ballot on Election Day," Pelkie said. "The key thing is to be respectful, to respect your fellow citizens while you're voting and to take every step to make sure your health is protected."
While at the top of the ballot are the presidential choices from the two top parties - Democrat and former Vice President Joe Biden and incumbent Republican Donald Trump - there also are four other independent candidates on the ballot running for president, as well as candidates for U.S. Senator, Congressional Representatives, State Senators, several judges, Will County offices, County board seats and a question regarding a "Fair Tax" amendment to the Illinois Constitution. Results from the general election become official on November 24.
Find more information about all the candidates and the amendment question at www.thewillcountyclerk.com.