Bill payment assistance available for qualified Nicor customers
9/1/2020, 7:11 a.m.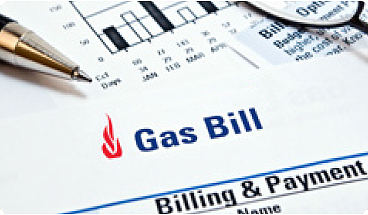 COVID-19 Bill Payment Assistance Program is automatically applied to LIHEAP, Sharing Program customer accounts with past due balances
Nicor Gas is reminding its residential customers of $4.5 million that remains available to assist those who may be affected by the ongoing pandemic and have a past due balance. Approximately 20,000 Nicor Gas customers with accounts that were in arrears have been recipients of the one-time grant of up to $300 as part of the COVID-19 Bill Payment Assistance Program www.nicorgas.com.
"Every family deserves reliable energy they can afford. With so much information available, we want our customers to know we're here to help," said John O. Hudson III, president and CEO of Nicor Gas. "As the uncertainties of the pandemic continue to evolve, one thing that remains certain is our commitment to ensuring customers receive the safe, clean, reliable and affordable natural gas they deserve."
There are approximately 152,000 Nicor Gas residential customers with past due balances greater than 60 days. For those customers who have been affected by the ongoing pandemic, there is still time to make account arrangements and learn how the COVID-19 Bill Payment Assistance Program can provide relief.
To qualify for the program, customers must first enroll in LIHEAP or the Nicor Gas Sharing Program www.nicorgas.com Customers with account balances do not need to wait for a shut-off notice to apply. Once customers are qualified for either one of the programs and funds applied to their account, the COVID-19 Bill Payment Assistance Program grant will be automatically applied to a customer's outstanding balance, up to $300.
Income guidelines are on a sliding scale based on family size. LIHEAP registration is currently underway and available to households with income up to 200% of the federal poverty guideline, or about $52,400 annually for a family of four. For single member households, the maximum gross monthly income to qualify is only $2,127.
The Nicor Gas Sharing Program provides annual grants up to $400 depending on income and family size. Residential customers with a Nicor Gas bill may qualify if their gross monthly income is below 300% of the federal poverty guideline, or $6,550 per month for a family of four – that's $78,600 annually. The Sharing Program is administered by The Salvation Army and funded through direct contributions from Nicor Gas customers and employees.
"Many of the families coming to us for assistance right now never dreamed they would be faced with financial hardship – this is the first time they've had to ask for help. We assure them there is no shame or judgment, and that we will do what we can to help," said Leon Denton, director of social services for The Salvation Army Metropolitan Division in Chicago. "Nicor's Sharing Grant is one of the many ways we connect eligible families to resources to help them stay in their home and move past
this hardship."
For more information or to find a Salvation Army office and other application locations, visit nicorgas.com