Joliet moves to create an historic downtown district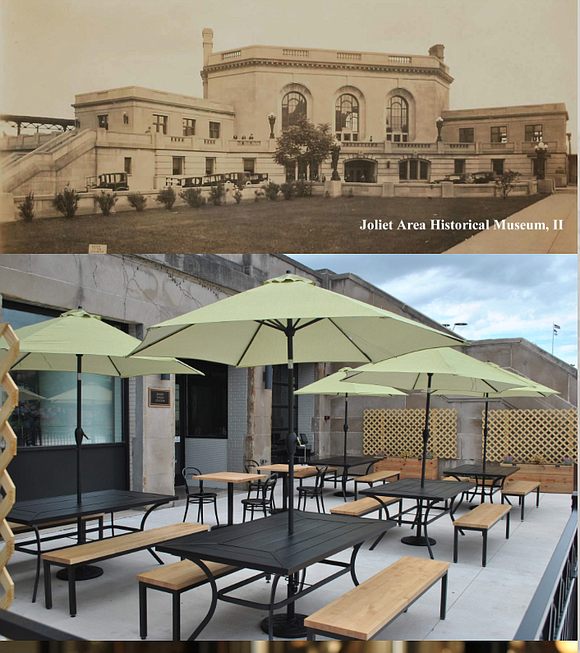 A drive through Joliet's downtown reveals historic buildings, such as the Rialto Square Theatre and various churches and other structures that have a certain appeal that connects to the city's past.
Joliet City officials are considering capitalizing on that as a way to spur economic development in the downtown by creating a historic district.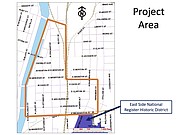 "The idea of a potential national register district for downtown has been a discussion item for many of the preservation/development minded individuals in Joliet for quite some time," said Quinn Adamowski, chairman of the Joliet Historic Preservation Commission. "The first step is to conduct a architectural/historical survey of the downtown area to create an inventory of all assets."
The City Council this week set the ball in motion toward creating a historic district within the city's downtown by hiring the Evanston-based Architectural Preservation Planning consulting firm of McGuire Igleski & Associates to conduct a study of the area and ensure the city follows the Illinois Historic Preservation Agency guidelines. Joliet's goal, according to Derek Conley, Joliet's Economic Development Specialist, seeks to use the National Register Historic District designation as an economic development tool to "sensitive" encourage rehabilitation of downtown properties while preserving the city's architectural heritage.
Councilman Larry Hug, chairman of the City Council's Economic Development Committee, said it would give the Economic Development Department a tool to assist businesses in the downtown district to apply for special tax credits to do improvements.
"It presents an option for property owners to take advantage of grants and tax credits that are available through this program," Hug said. "Any building in the historic district is not declared historic unless the property owner chooses to become part of this program. This designation does not force or require business owners in the proposed historic district to do anything. It simply gives them more options."
According to Adamowksi, once architectural/historical survey of the area is done a nomination can be developed - if the city chooses to do so - for a national register district downtown that would be based on a review of the architectural/historical survey. Joliet currently has two of these districts (the East Side and Upper Bluff), but both are residential.

"Having a national register district downtown would open up many possibilities for economic development," Adamowski said, adding that a national historic downtown district would "open the door to state and federal tax credits for developers. "It would attract developers who specialize in preservation projects (which is what we sorely need), and it will stabilize or help increase property values (encouraging new investment)."
According to Joliet officials, a historic district in the city's downtown:
• Provides an opportunity for property owners or developers to receive state and federal tax credits
• Eliminates a lengthy process of certifying an individual historic structure for a developer seeking to participate in historic tax credit programs
• Attracts developers that specialize utilizing historic tax credits
• May provide for international building code fire and life safety code alternatives
• Stabilizes or increases property values
• Reduces the burden on City investment via incentives
Joliet has a mixed history regarding preservation. "While we have held onto many remarkable properties, we have also lost many due to poor decisions and lack of vision by various parties," Adamowski said. "If done thoughtfully, a preservation approach to old structures/sites can be an outstanding approach for local governments to take when considering long term redevelopment of specific buildings or of specific areas. The city needs to take a next step in promoting preservation and adaptive reuse of old structures.
Adamowski pointed to MyGrain Brewing, 50 E. Jefferson St., as "a great example of visionary thinking.
"A national register district downtown could result in a step change for development, if nurtured accordingly," Adamowski said.