NAOMI OSAKA: US OPEN 2020 'RELUCTANT PROTEST LEADER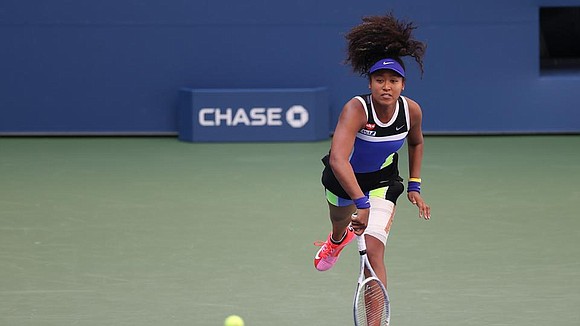 Naomi Osaka is at the top of her game. Two years ago, she won the US Open in a contentious emotional match against tennis titan Serene Williams. Since that dramatic win, she has become the highest paid female athlete in the world. She has the distinction of being the only person of Asian extraction to win a Major. Born in Japan of a Haitian father and a Japanese mother, she competes under the Japanese flag. By her own designation, she declares herself a Black Woman. It follows that she made the dramatic decision to sit out the semifinal match of the Western and Southern Open last week in New York, in protest of the police lynching in Kenosha. Her decision elicited a firestorm in an already building Tsunami in the world of professional athletics. The tennis world responded immediately, with the WTA suspending play at the Billy Jean King Tennis Center in Flushing Meadows, New York, where the combined Western and Southern Open and the US Open are underway in a COVID 19 bubble. The NBA, Major League Baseball, Soccer, and other sports, had either already walked off the playing field, or were carrying out various forms of Black Lives Matters protests.
Currently, Osaka is through to the third round of the US Open, with a 6-3, 7-6, 6-2 win over 18 year old Marta Kostyuk of the Ukraine.
Wearing a face mask bearing the name of police victim Ahmaud Arbery (she plans to wear face masks emblazoned with each of the names of seven victims who are the object of Black Lives Matter protests over the course of the US Open), she told ESPN's Mary Jo Fernandez that "I'm hoping people will Google the names to find out more. People are watching this tournament globally; I just want to do my part to raise awareness. I'm not a leader. I'm a follower. I realized that no one else was speaking up, so, as a Black Woman, I felt it was time for me to speak up."
For more on USOPEN 2020 action, visit usopen.org.