Will County Opioid overdoses rising during COVID pandemic
Recovery coaches sought for Rapid Response Nalaxone Program
By Rex Robinson | 9/4/2020, 6 a.m.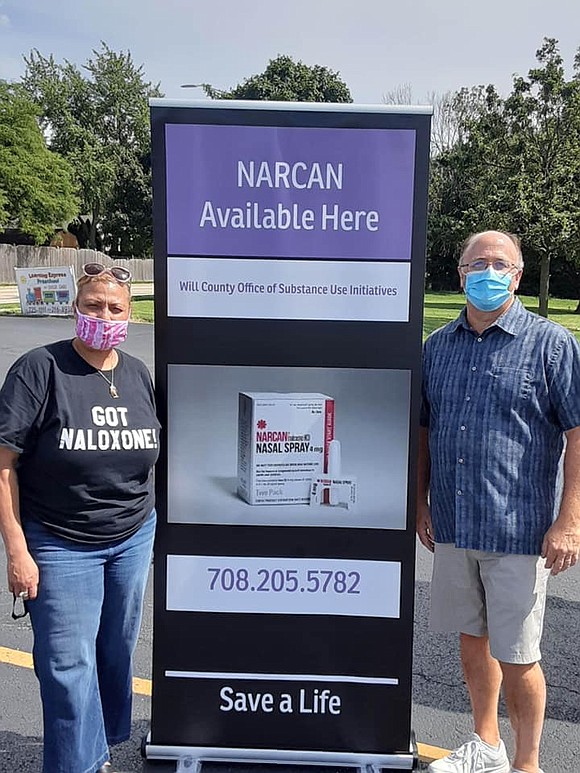 One of the many negative ripple effects of the Coronavirus pandemic in Will County has been the surge in Opioid related overdoses and deaths.
In 2019, there were a total of 118 deaths from Opioid overdoses in Will County and in the first seven months of this year there were 54 deaths from Opioid overdoses, according to Dr. Kathleen Burke, the county's Director of Substance Abuse Initiatives.The majority of overdose deaths from Opioids are among those between the ages of 25 and 44.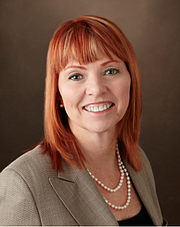 "The response to the COVID pandemic has had a negative impact on individuals with a substance use disorder and/or mental health disorder," Burke said. "The treatment facilities in Will County stopped taking admissions and closed the outpatient programs because of public health infection control policies. Overdoses are up - both fatal and nonfatal."
Earlier this week, Burke met with members of the Joliet City Council's Public Safety Committee to discuss the county's Rapid Response Naloxone Program. The drug Narcan (also known as Naloxone) is distributed through the program and reverses Opioid overdoses.
The numbers in Joliet alone are staggering. Councilwoman Jan Quillman said she was shocked to learn from Burke that in July Narcan was used 304 times and in August that number jumped to more than 1,400 and that's just in Joliet.
According to Burke, 44 percent of the fatal overdoses in Will County during 2019 occurred in Joliet, and the majority of nonfatal overdoses also was significantly higher than other Will County communities.
The pandemic has just made the problem much worse. "Our resources to care for individuals are drastically reduced," Burke said. "Lack of in-person support meetings has proven problematic."
 One response to the situation is the launch of the Rapid Response Naloxone Program Team funded by the Illinois Department of Human Services. Teams of recovery coaches distribute Narcan to high risk areas in Will County, Burke explained. The team provides quick responses to peaks in overdoses in Opioid overdose hot spots and other high risk areas. Each team member is in long term recovery, she said.
One box of Naloxone (two doses) is distributed to each interested person along with overdose prevention and response educational materials. "Peer support helps people become and stay engaged in the recovery process and reduces the likelihood of relapse," Burke said.
Since the program kicked off in June, 1,706 doses of Narcan have been distributed to 853 people. Partners with Will County in the program include the Salvation Army, Veteran's Commission, homeless shelters, Will County Community Concerns and local food pantries. So far, the team has visited the following communities: Joliet, Wilmington, Braidwood, Elwood and Bolingbrook. "These are all high risk areas," Burke said. "Our team also leads us into locations that they themselves used when they were in active addiction. We also are routinely called to the Joliet motels if an overdose occurs."
Narcan reverses opioid overdoses. When a person overdoses, the brain stops telling the lungs to work and the individual stops breathing. "Narcan is easily administered in the nasal passage and reverses the Opioids impact on the brain," Burke explained.  "The lungs start working again. Narcan only works to reverse an overdose if the cause is Opioids - heroin, fentanyl, oxycodone, etc…
Narcan is not a controlled substance and has no negative effect on an individual if it is given to a person and it turns out not to be Opioid related, according to Burke. No harm is done but without it more overdose victims would die, she said. Narcan has increased the number of nonfatal overdoses in the community, according to Burke.
The Illinois Department of Human Services has provided funding to distribute Narcan in the Will County four the past four years. Burke's office began by training all law enforcement officers in the county's 23 departments. When trained each received a box of two doses of Narcan. Narcan lasts 18 months and after that the police departments purchase their own Narcan. EMS (paramedics) have always carried Narcan and are responsible for their own supply, according to Burke.
"Following law enforcement, I focused on agencies that may work with individuals at risk for an overdose; next I conducted public training programs for all citizens," Burke said. "Our efforts now are to reach those at higher risk and still actively using.  That is the focus of the Rapid Response team."
Will County currently has openings for recovery coach candidates who have at least two years of continuous recovery or who have been affected by others suffering from an opioid use disorder. Grant funding for the program ends June 30, 2021.
The best way to find treatment to call the Illinois Helpline at (833) 234-6343. Also, the Will County Health Center offers a Medication Assisted Treatment Program. That number is (815) 727-8670. There's also the Safe Passage Program where individuals can reach out to their local police department and ask for help getting into treatment. The Family Guidance Center is the county's partner is the project.  People can also get more information through Burke's office at (708) 205-5782.