Romeoville re-open for additional hour
9/8/2020, 3:03 p.m.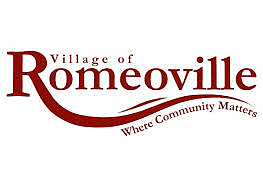 Since June 22, Romeoville village hall, the recreation center, and the police station have been closing to the public for two hours each day (between noon and 2 p.m.) for extra cleaning. Starting September 14, the closures will be reduced by an hour and cleaning will occur from noon - 1 p.m.
Operational hours for the general public will be 9 a.m. - noon and 1 p.m. - 5 p.m. The first hour of every day at village hall (8 a.m. - 9 a.m.) will still be reserved for seniors and those who are more vulnerable. Masks will still be required for entry to all of these buildings.