WORLD TELEVISION PREMIERE OF GLOBAL SUPERSTAR MARIAH CAREY'S 'SAVE THE DAY' KICKS OFF ESPN'S PRESENTATION OF THE 2020 US OPEN WOMEN'S SINGLES CHAMPIONSHIPS ON SEPTEMBER 12
9/11/2020, 11:53 a.m.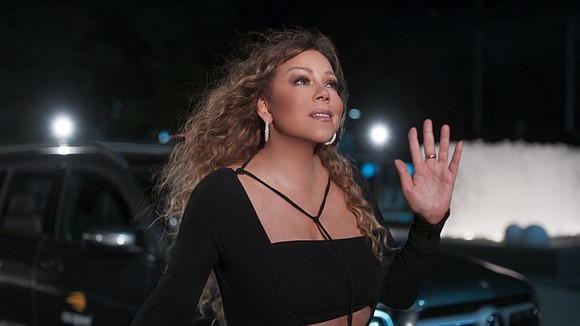 The United States Tennis Association today announced that the world premiere of global superstar and the best-selling female artist of all time, Mariah Carey's new hit song "Save the Day" will kick off ESPN's coverage of the 2020 US Open Women's Singles Championship on Saturday, September 12. Coverage of the women's singles final with Victoria Azarenka playing Naomi Osaka begins at 4:00 pm ET.
In a first for the US Open, the video performance was shot on the grounds of the USTA Billie Jean King National Tennis Center days before the start of the 2020 US Open. The spectacular production features Carey performing her song in the shadows of Arthur Ashe Stadium, with footage of some of the most notable names in women's tennis history integrated into the video. The song sends a message that inspires hope, resilience and most importantly, people coming together for the collective good.
"Mariah Carey is a megastar, and we are honored to showcase her new song to the world," said Patrick Galbraith, USTA Chairman of the Board and President. "Her song captures the spirit of this moment in time, and through the US Open's global reach, we can bring this message to our millions of fans world-wide."
A preview of tomorrow's performance is located here: PERFORMANCE PREVIEW VIDEO.
Carey's performance is the capstone on a US Open entertainment roster that featured stirring performances by Brian Stokes Mitchell and Andra Day on Opening Night of the US Open, and Chris Jackson's moving medley to honor and remember those lost on 9/11.