Joliet city financials and the Vietnam War Commemoration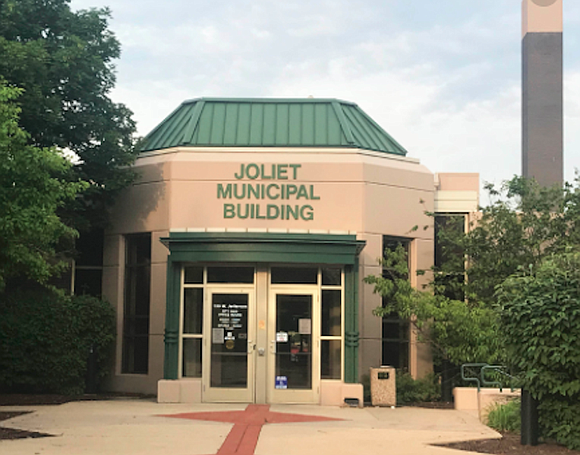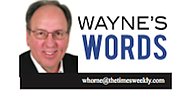 Every year about this time the Joliet City Council is subjected to one of the more boring responsibilities of municipal government. The Comprehensive Annual Financial Report, or CAFR, is the affirmation that the City's financial records are in order. The City of Joliet was, in fact, awarded the "coveted" Certificate of Achievement for Excellence in Financial Reporting. They have received this award for the umpteenth time and evidence that the city reports an accurate and fiscally responsible set of books. Accurate accounting is one of the necessary elements of any business, public or private.
I kid about the Award of Excellence, of course, but it is interesting that almost every unit of government that applies for the award receives it. However, the government entity must also pay a fee to be eligible to apply for it. In other words, it's almost meaningless, but I digress.
If you want the full effect of the CAFR, it is available at the city's website. In the spirit of informing the public, I pulled out a few highlights that might interest some taxpayers.
Employment in Joliet city government has shrunk in the last 10 years from a high in 2010 of 963 employees to a 2019 full and part-time employment of 887. Half of the city's employment reduction has come from the police department. The population of Joliet, however, has remained about the same as it was 10 years ago.
Contrast those numbers with Joliet's debt ratio. Per capita debt has increased from $390 in 2010 to almost $1100 in 2019. The 2019 net total debt is over $160 million compared to less than $58 million in 2010. The unemployment rate in 2019 was 3.9 percent compared to 12.9 percent 10 years ago. The largest employer noted in the report's top ten list is Amazon. They weren't even on the list in 2010. Gone from the 2019 catalogue of employers are two former long-time Joliet businesses, Silver Cross Hospital, now located in New Lenox, and Caterpillar, once one of Joliet's largest job- makers. The two casinos in town employed 2900 people in 2010. In 2019 only about 1200 were left and all of this was before the COVID-19 pandemic shut-down.
Another highlight of the report regards pensions and includes what's known as "Postemployment Benefits Other Than Pensions." Pensions have been, and continue to be, the bane (curse is another descriptive word) of Illinois governments. We all hear about this constantly and there is no room in this piece to cover it fairly. The Postemployment Benefits conversely rarely get much coverage. They are primarily the health insurance benefits retired government employees are entitled to by Illinois law. There are life insurance benefits included also, but those are a minor cost to taxpayers. The 2019 costs in the report show a total liability of over $580 million and growing. The reason for the huge unfunded liability is there is no requirement to fund it for retirees, so it's not funded. This debt will roll and grow as long as Joliet has an existing government with retirees. Even if Joliet reduces the city employees to zero the debt will still be due at some point in the future.
And you thought it was just pensions that were generous.
One last thing…the Vietnam War Commemoration was launched in 2012 by the Department of Defense under former President Barack Obama. The first objective of the Commemoration is "To thank and honor veterans of the Vietnam War, including personnel who were held as prisoners of war or listed as missing in action, for their service and sacrifice on behalf of the United States and to thank and honor the families of these veterans."
During the Vietnam Era (Aug 5, 1964 – May 7, 1975) 9,087,000 military personnel served on active duty and 2,709,918 of that number were American soldiers who served in Vietnam. This number represents 9.7% of their generation.
There are an additional four objectives listed for the Commemoration Objectives authorized in accordance with Public Law 110-118 Sec. 598. As a Vietnam combat vet, I take the Commemoration's objectives seriously and personally. I am appalled at past and recent denigrations of those who have served in the military for the United States of America. It is disgraceful and an embarrassment to our country. It is unacceptable for any individual, especially the current Commander-in-Chief, to so dishonor those who have served in the military.
The denials of denigration by the President ring hollow and an apology is unacceptable. He is unqualified to be Commander-in-Chief.
Stay tuned…
Contact Wayne at wayneswords@thetimesweekly.com