'Surplus Scrap' on display at Illinois State Museum, Lockport
9/21/2020, 6 a.m.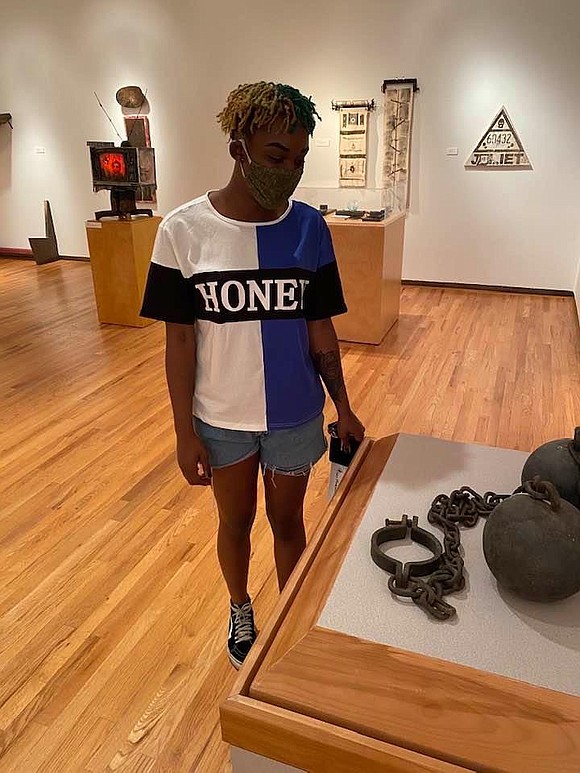 An exhibition of art generated from the remains of a fire at The Joliet Prison (1858-2002) in an act of restorative justice.
  "Surplus Scrap." an art exhibition featuring photography, sculpture installation, wood, jewelry and paper from  23 emerging and established artists from Illinois is on deplay at the Illinois State Museum in Lockport until Oct. 20.
The artwork has been created from material destroyed in a fire in 2017 at the abandoned Joliet Prison. This exhibition is done in partnership with The Joliet Area Historical Museum  "Surplus scrap" is the official designation for trash by the State of Illinois. Utilizing this material in the creation of art demonstrates the need to consider recycling, reusing and repurposing in preservation of the environment.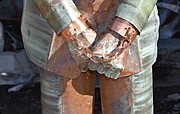 The exhibit also calls attention to the abandoned Joliet Prison (1858-2002) and the efforts to restore and repurpose the 14 acre property as a museum and site for social justice. The work created honors the thousands of lives that have passed through the prison during its 144 year history from inmates to guards to civil servants.  The contemporary perspective that the artists bring reclaims history and contributes to restorative justice. Some of the work honors specific inmates.  A number of the artworks address the cultural perception and reaction of the prison as a construct.  All of the work embodies the character of the source material as seen through the invention of each artist.
The artwork created calls attention to the plight of mass incarceration, and issues social justice reform. Also embedded in the art is a call to action for recycling and repurposing with historic preservation, environmental protection, and sprinkles of pop culture throughout.
Reservations are strongly recommended to maintain state capacity requirements.
https://www.eventbrite.com/e/reservations-to-surplus-scrap-free-10-ticket-limit-tickets-115240106260
Tours are available limited to groups of 10. To make your reservations, call (815) 838-7400.