A peek inside the virtual classroom
By Rex Robinson | 9/24/2020, 6 a.m.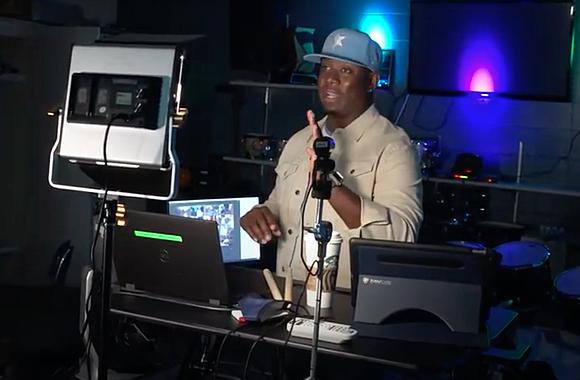 Families across Will County are all dealing with children learning from home, looking at teachers and their fellow classmates on computer screens as the Coronavirus pandemic has forced many school districts to delay in-person learning until October, and some even until November.
While this has not been easy for many families, especially those where parents need to work outside the home every day, there have been uplifting stories that have come out of the situation and there are examples of both students and teachers who have taken remote learning to a whole other level.
Many children do miss the social interaction with their peers and many parents also want their children to be back in the classroom.
More than 300 people signed an online petition urging the Plainfield Community Consolidated School District 202 board of education to re-open the schools safely "as soon as possible."
Raj Pillai, who started the petition with a couple of other parents in the district, said the board voted to not re-open the schools in the fall with no choice for a hybrid option for parents.
"Now that our children are learning remotely, every day for the last (three) weeks, we as PSD 202 parents have seen our children facing social isolation and fatigue, seen their educational development deteriorating, and potentially see additional risks up to and including abuse and suicide," he said.
Cathy Curtis, one of the parents who signed the petition and posted a comment on the petition page, said kids "need to be in school." She said she has seen her children's behavior change and they don't want to go out anywhere or do anything. "They don't seem themselves and it will be worse in the winter," Curtis said.
Jennifer Jereb has six children who attend five Plainfield schools. She and her fiancé are both essential workers, she said, adding that having someone care for and manage the children's schedule is difficult.
Jereb and some of the other parents who signed the online petition said their children have experienced headaches from being on the computer so long with the Zoom classes.
However, in a recent newsletter to parents, District 202 Supt. Lane Abrell said after just a couple of weeks of remote learning, it has "gone fairly well, all things considered."
"Our teachers, support staff, administration, technology team, students and families have done an amazing job. Remote Learning in Fall 2020 is indeed much better than it was last spring," Abrell said.
"To be fair, we have heard from parents (and staff) who want to get back to in person learning as soon as possible. Likewise, we have heard from parents (and staff) who want to continue with remote learning for the time being until it is safe to return to school. …
"As we have said from the start, we absolutely want to return to in-person learning. Students should be in school this time of year for all the obvious reasons – academics, social and emotional supports, student activities, fine arts, athletics, etc.," Abrell added.
"However, as we have also said from the start, we will not bring students and staff back until it is safe to do so."
Joliet Township High School District 204 officials also are being extra cautious with the COVID situation and made the decision last week to extend remote learning in the district until Nov. 10.
"At Joliet Township High School, the safety of our students and staff always comes first, which is why we began the school year remotely," District 204 Supt. Karla Guseman said in a letter to parents. "The decision to deliver instruction remotely is reviewed every six weeks."
Student in Valley View School District 365U, which has schools in both Bolingbrook and Romeoville, also are continuing to learn remotely at home.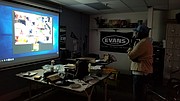 Parents are being asked to complete a survey with options for hybrid learning by Sept. 24 and Supt. Rachel Kinder is communicating with parents via the district's website on a weekly basis to keep them informed about how plans for hybrid learning are progressing.
"Once we have collected data for all learners, teams will solidify hybrid and remote plans.We will then develop and share a road map with the projected timeline that we will be working towards," Kinder said.
Communication to families, she added, will occur by Oct. 13 for planned transitions beginning Oct. 26 for some groups of learners and some grade levels.
Meanwhile, a vigorous remote learning program is in place throughout the district, and teachers are adapting their plans to meet the needs of their respective students.
One example of a District 365U teacher who is taking remote learning to the next level is Romeoville High School music teacher Adam Hill. A video shows him working remotely on a drum lesson with his students and illustrates just how well he and his students have adapted. He also explained how he uses computers, cameras, microphones and lighting to make the lessons come alive virtually for his different classes. The students, he added, are accustomed to seeing well produced videos on YouTube so he decided to do his best to bring that high level of production to his lessons to make it interesting for the students.
"I wanted to make sure that the audio and visual were very inviting," Hill said.