Parents PLUS Loan Fairness and Responsibility Act
9/28/2020, 1:14 p.m.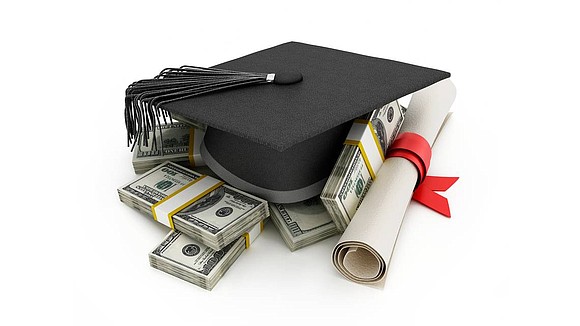 Congressman Bill Foster (D-IL) introduced the Parents PLUS Loan Fairness and Responsibility Act. This legislation would provide a rational fix for parents experiencing multiple financial burdens and allow students to take responsibility for the student debt that was incurred on their behalf.
Specifically, the legislation would allow parents to transfer Parents PLUS loans to the student with the consent of the parent, student, and lender, and provided the student meets the credit requirements for the PLUS loan program and is at least six months removed from leaving school.
"This legislation would provide a common sense solution for parents facing increasing financial burdens, and allow them to transfer student loan debt to their child who is willing to take on the financial responsibility for the loans that allowed them to go to college," Foster said. "As college costs continue to rise and economic burdens increase for hard working families, federal law should allow for parents and students to transfer financial liability for PLUS loans in a way that works best for their financial situation.
The Parents PLUS Loan Fairness and Responsibility Act is endorsed by the National Education Association.
House passes Rep. Foster's BEST Act as part of energy package
The House passed H.R. 4477, the Clean Economy Jobs and Innovation Act, legislation that would boost green infrastructure and energy efficiency in buildings and invest in renewable technologies, energy sources, and workforce training. The final package included the Better Energy Storage Technology (BEST) Act introduced by Rep. Foster (D-IL). The legislation would authorize $50 million to support the creation of multiple public-private partnership projects to develop energy storage technology that is commercially viable and can adequately support the electrical grid. Much of the most advanced work in battery storage technology is being led by Argonne National Laboratory in Illinois.
The BEST Act would direct the Secretary of Energy to establish aggressive "moonshot" goals to develop improved capacity and lower costs for grid-scale storage. While the Department of Energy has issued grants to promote better battery storage, funding has not been able to support the research needed for breakthroughs in technology capable of transforming the electrical grid.
"Thanks to sustained funding for federal scientific research, the United States became a leader in technology and innovation. Energy storage is one of the great frontiers in new technology that could transform our country's energy sector as we move to more environmentally sustainable energy models," Foster said. "This bipartisan measure will provide a much needed boost for research on energy storage that could pave the way for the next big development in battery technology to transform our country's electrical grid, like the work being done at Argonne National Lab in my District. I am proud that the BEST Act passed the House as part of H.R. 4477"