More than 1,400 voters cast ballots in Will County
Early voting got underway last week
By Rex Robinson | 9/29/2020, 6 a.m.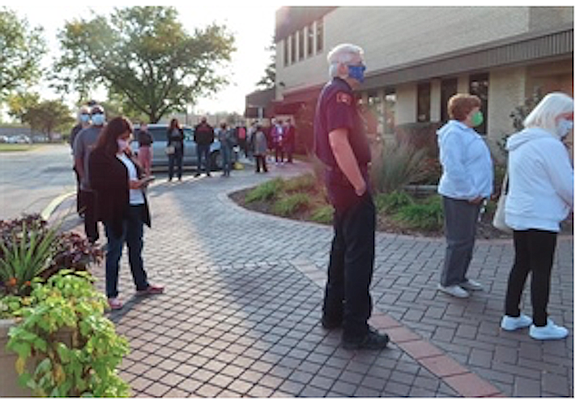 More than 1,400 people have cast their ballots for November's General Election since the first day of early voting began in Will County last week.
As of noon on Tuesday, 1,449 voters had showed up to cast their ballots at the various location where early voting has started in Will County, according to Will County Clerk Lauren Staley Ferry's Chief of Staff Charles Pelkie Jr.
Meanwhile, Staley Ferry and her team delivered more than 100,000 Vote By Mail ballots to the United States Postal Service's Joliet Post Office for delivery to voters on Thursday morning.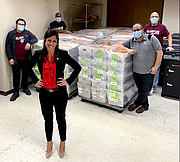 This marked the most Vote By Mail packets assembled for delivery in the history of the Will County Clerk's Office. The previous record was 30,000 in the 2016 Presidential Election. The County Clerk thanked her Vote By Mail team as well as a team of part-time Election Judges from both political parties who worked tirelessly over the past several weeks to prepare ballot packages for mailing. There is still time to request a Vote By Mail Ballot. For more information, visit thewillcountyclerk.com.
Click on this Facebook video and listen to Will County Clerk explain how the Vote-By-Mail process works in Will County:
Meanwhile, Will County voters can now cast their ballots in early voting for the Nov. 3 General Election.
Voters can cast their ballots Mondays through Fridays from 8:30 a.m. to 4:30 p.m. at the Will County Clerk's Office, 302 N. Chicago Street, Joliet, and other temporary locations designated by the Election Authority. Here's a link to all the locations: https://www.thewillcountyclerk.com/elections/early-voting/#early.
There is expected to be an unprecedented number of Vote-By-Mail ballots cast throughout the country for this election due to the ongoing Coronavirus pandemic.
Voters will cast their ballots in a number of key races, and topping that list of course is the Presidential Race, where incumbent Republican President Donald Trump is running against Democratic contender and former Vice President Joe Biden.
The Will County Clerk's new website offers a plethora of information on the Election. Here's a link to more information on the Nov. 3 General Election, including a sample ballot: https://www.thewillcountyclerk.com/november-3-2020-general-election/