Bond sale approved for school district
Madhu Mayer | 4/1/2021, 9 a.m.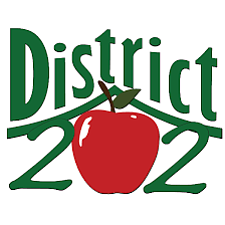 The economic impact of coronavirus has prompted the Plainfield Community Consolidated School District to sell nearly $10 million in working cash funds to cover expenses.
District officials approved the bond sale at its March 15 meeting, as it means the district that serves students in Joliet, Plainfield, Romeoville and Bolingbrook won't have to dip into its education fund to pay for capital improvement projects such as building and roof repairs.
Proceeds from the sale will be used to pay about $4.8 million in necessary capital projects scheduled now and for the next three years. Board officials say the bond sale is the only option as money would have to come out of the education fund, which is used for daily operating expenses like salaries and programs and support services for students.
According to District 202, expenses prompted by the pandemic totaled nearly $8 million. It includes money for hand sanitizers, cleaning supplies, air filters and about $7 million for laptops as children are remote learning. The bond proceeds along with nearly $5.5 million in projected cost savings is expected to help the district pay its bills.
Despite the sale, District 202 will get more than $6 million in grants from the second coronavirus-relief packages lawmakers approved in December. Illinois public school districts received $2.25 billion in federal funding. School districts are urged to use that money for urgent needs like mental health support and providing more digital opportunities to needy students.
Sandy McMillan of Joliet, whose son attends Plainfield South High School, said she would not have supported the sale if students had not returned to in-person learning.
"Every student has lost nearly a year of learning," she said. "Virtual or remote teaching does not work. It is way too much pressure on us as parents to be teachers, too. I almost feel as if my son has so much catch-up work to do."