Wayne's Words: Honoring Vietnam Veterans Day, Easter and Passover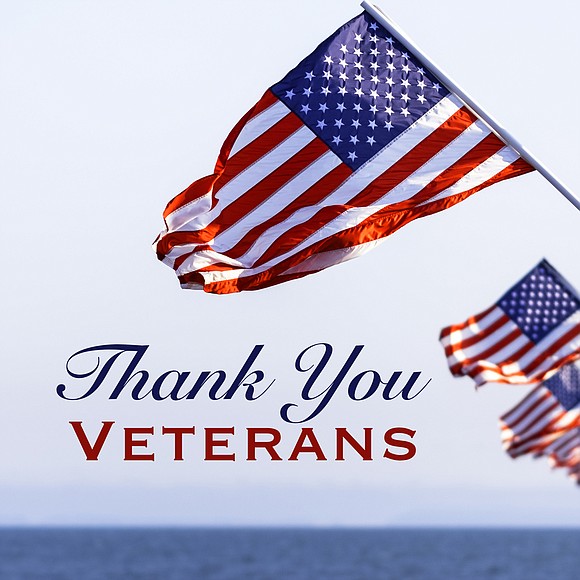 This past Monday was Vietnam Veterans Day. The day was noted in this column a couple of weeks ago. The day was established by Presidential Proclamation in 2012. The day is for recognition of all living veterans who served on active duty in the Armed Services, regardless of location, during the time period November 1, 1955 to May 15, 1975. During that time span approximately 10 Million served in the military. The memory of Vietnam has faded somewhat for most Americans since the time period marks a span that was 50 years ago. How have Vietnam veterans fared since then?
Vietnam veterans still in the workforce have a lower unemployment rate and their income exceeds the same age non-vet group by more than 18 percent. About 3 million veterans served in Vietnam but less than a third are still alive today. Most veterans who are deceased are not buried in National cemeteries such as Abraham Lincoln National Cemetery but in private ones.
When you've visited cemeteries in the past, have you ever seen a coin laying on a veteran's tombstone and wonder who put it there? Leaving a penny at the grave means simply that you visited. A nickel indicates that you and the deceased trained at boot camp together, while a dime means you served with him in some capacity. By leaving a quarter at the grave, you are telling the family that you were with the soldier when he was killed.
During the Vietnam War, more than 265,000 women served in the military and 11,000 served in Vietnam. Approximately 90 percent were nurses. There were eight women in the military that were killed in the Vietnam War. Seven were Army nurses and one Air Force captain who was one of the final casualties of the conflict. Although there is little information available about American women who served in Vietnam, it is known they experienced similar disorders, for instance PTSD and Agent Orange, that affected their male counterparts. For additional understanding of the Vietnam War experience, one internet site you might want to visit is the Vietnam War Commemoration website at https://www.vietnamwar50th.com/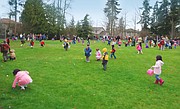 One last thing…Easter and Passover happen to coincide this year. The last day of Passover occurs on Easter Sunday this year. It is the fourth time in this century they coincide. It's also election day the Tuesday after the end of the religious holidays. It's a good thing prayer is in the forecast. There are 12 candidates on the ballot for Joliet City Council. Since it is the last weekend of the campaign, it is likely that most of the candidates will be making a big push for voters.
It's been more difficult to get candidate information this year because of the pandemic and because the offices being voted for do not receive the same media attention afforded the State and National elections. The bulk of candidate information is contained in postcards, albeit large postcards, mailed or delivered to the voters' home address. That type of info is, at best, inadequate. The last At-Large election for Joliet City Council in 2017 had 13 names on the ballot and turnout was placed at 18.3 percent. Just over 24,000 voters cast a ballot. The top vote getter was Mike Turk with 4,085 votes and he's not running for Council this year.
The Joliet City Council faces several long-term issues that won't be completely resolved during the next several years, regardless of whoever gets elected. This is not an election that can afford to put someone in office without an agenda outlined with specifics. On the job training is not an option. Neither is a one issue agenda without long-term solutions. Know your candidate's objectives and vote on Tuesday, April 6. Good luck!
Stay tuned…
Contact Wayne at wayneswords@thetimesweekly.com