Election Day is here and your choice can make a difference
Voters will cast ballots in plethora of local races
By Rex Robinson | 4/6/2021, 6 a.m.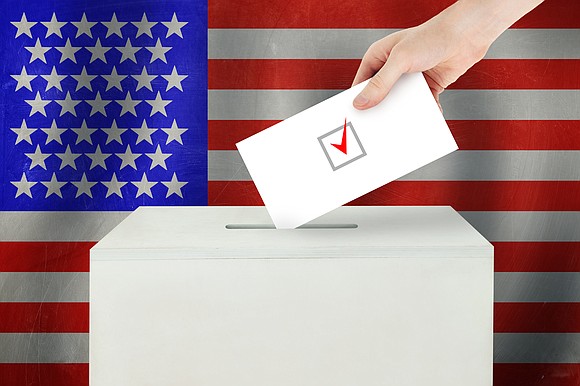 On Tuesday voters will head to the polls and cast their ballots in a variety of local races – from municipalities to park districts, townships, and school boards.
The impact of these local governmental bodies on the daily lives of voters who live in the communities is huge. From police protection and local property taxes to quality of schools and parks, local roads and infrastructure and economic development, the decisions made by those elected to the various local taxing bodies can make or break a community.
Voters have a plethora of choices to make in this Tuesday's election. In Joliet, there are 12 candidates vying for three at-large city council seats. There also are many new candidates vying for Joliet Township seats, and others looking to win seats in various school board elections and other local races in Joliet. There are some heated mayoral races, particularly in Lockport and Bolingbrook. Each of those communities has three candidates looking to become the next mayor and others looking to fulfill either trustee or aldermanic seats.
Voters can view all the races and get more information about Tuesday's election by visiting, the Will County Clerk's Office website at https://www.thewillcountyclerk.com/april-6-2021-consolidated-election/.
Despite the importance of these races on the daily lives of the constituents they will ultimately serve, voter turnout in these elections will likely pale in comparison to the turnout for the 2020 Presidential election.
The turnout in the 2020 November election was huge throughout the country and Will County was no exception. Expanded options for Vote By Mail and early voting likely played a role in the turnout. Those same options – most tied to the Coronavirus pandemic – have been made available to voters in Tuesday's election as well.
In Will County, the turnout in the November 2020 election was huge, "unprecedented," according to one staffer for Will County Clerk Lauren Staley-Ferry's office. Just over 75 percent of eligible voters (75.1 percent to be exact) cast ballots in that election. That means 348,071 of 463,465 eligible voters cast ballots in Will County in November.
Voter turnout in the 2019 April election doesn't even come close to those numbers. A dismal 13.16 percent (57,865 of 439,720 eligible voters) turned up at the polls to cast ballots in that election.
Comparing the previous two elections before that reveals similar results. The turnout in the 2016 Presidential election in Will County was 74.51 percent. In total numbers that translates into 306,410 of 411,240 eligible voters.
The turnout in the 2017 April election was a paltry 18.36 percent or 77,103 of 419,882 eligible voters casting ballots in the county.
While it remains to be seen what the turnout will be in Tuesday's election, the clerk's office as of late Tuesday afternoon reported that of the 464,661 eligible voters, 18,039 have requested Vote By Mail ballots, 8,841 Vote By Mail ballots had been returned, 7,468 have taken advantage of early in-person voting. Those two numbers combined means the Will County Clerk's Office has received 16,309 total ballots.