Quillman tops the heap in crowded Joliet City Council race
By Rex Robinson | 4/7/2021, 6 a.m.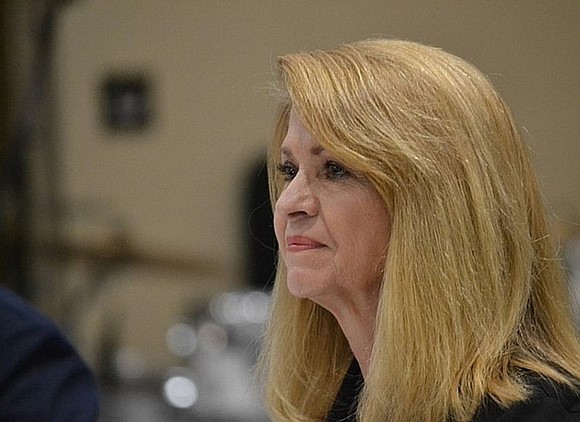 In an election with a predicted low turnout, voters who did show up to the polls on Tuesday favored the incumbent in the Joliet City Council election.
Incumbent Councilwoman Jan Quillman was the top vote getter with 14.1 percent of the total, receiving 3,269 of the 23,190 total votes cast in Tuesday's election for one of three At-Large Council seats. Joe Clement came in second with 3,022 votes (13.03 percent) and Cesar Guerrero came in third with 2,821 votes or 12.16 percent of the vote. Although there could be a recount for the third spot as Robert Wunderlich received 2,816 or 12.14 percent of the total.
In the Bolingbrook mayoral race, Mary Alexander-Basta beat out her two opponents by capturing 42.77 percent of the total, or 4,439 votes of the 10,379 votes cast. Will County Board member Jacqueline "Jackie" Traynere came in second with 3,382 votes (32.59 percent), while Sheldon Watts came in third with 2,544 (24.51 percent). Alexander-Basta was appointed Bolingbrook Mayor after longtime Mayor Roger Claar retired this past summer.
In the race for Bolingbrook Village Clerk, Martha "Marti" M. Barton came out on top with 4,396 votes. Elnalyn "El" Costa came in second with 3,623 votes, while Faith M. Kinsman-Jones came in third with 2.184 votes.
Nine candidates were in the running to fill three trustee seats on the Bolingbrook Village Board. The top three with the most votes in Tuesday's election were Michael Lawler with 4,469 votes, Troy Doris with 4,269 and Maria Zarate with 4,018.
Incumbent Lockport Mayor Steve Streit soundly defeated his two opponents in Tuesday's election to win a third term in office, capturing 72.95 percent of the total votes cast. Streit received 2,586 votes, while his closest opponent Alderwoman Catherine Peretta came in second with 542 votes and Ronald Cornolo came in third with 417 votes.
There also were contested races in three of Lockport City Aldermanic wards. The 1st Ward race was the close one. Voters cast ballots for two candidates in that ward. Karen Kostecki had 221 votes. Matt Kairis came in second with 216 votes, while Jonathan Pugh received 206 votes.
In the 2nd Ward, incumbent Larry Schreiber defeated his opponent Nick Klemntzos by a large margin. Schreiber received 650 votes to Klemntzos' 339 votes. In the 3rd Ward race, Christine Bergbower also soundly defeated her opponent Roco V. Colella Jr. Bergbower received 648 votes, more than twice as many as Colella's 305 votes. Renee Saban also won big in the 4th Ward race, receiving 425 votes to her opponent Peggy Franklin's 252 votes.
In the Plainfield Village President race, John F. Argoudelis received 2,217 votes, defeating Margie Bonuchi, a trustee on the board, who received 1,994 votes.
Five ran for three trustee seats on the Plainfield Village Board. The top three were Patty Kalkanis with 2,373 votes, Tom Ruane with 2,231 and Cally Larson with 2,195.
In Shorewood, two current Village Board Trustees – Daniel Anderson and Clarence C. "CC" DeBold – were running to fill the seat of retiring Mayor Richard E. "Rick" Chapman. DeBold received 1,055 votes while Anderson received 1,040 votes.
Five were vying for three trustee spots on the board. Topping the list were Diane Lambert with 1,334, Chapman with 1,084 and Donald Carol with 942.
Will County Board member Stephen Balich will be the next Homer Township Supervisor after defeating his opponent, Pam Meyers on Tuesday night. Balich received 2,693 votes, while Meyers fell short, receiving 1,906 votes.
Vicki Bozen won the Homer Township Clerk's race, receiving 2,655 votes to defeat her opponent Kathleen Kruczek, who received 1,909 votes. Carmen Murella received 2,561 votes to become win the Highway Commissioner spot, defeating opponent Szynkowski who received 1,990 votes.
The Highway Commissioner position went Brent Porfilio, who received 2,569 votes, while his opponent John Ash received 1,958 votes.
Mark Gawron received 2,581 votes to win the Collector spot, defeating opponent Quinn Polaski, who received 1,846 votes.
Eight candidates were vying for four trustee seats on the township board. The top four in Tuesday's election were Matthew Connelly with 2,585 votes, Angella Adolf, with 2,541, Mike Bonomo with 2,452 votes and Rob Rivera with 2,437 votes.
Angel Contreras soundly defeated his opponents to win the Joliet Township Supervisor job. Contreras received 3,042 votes. Diane Harris came in second with 2,029 votes, while Jodi Adelman-Satori came in third with 736 votes.
Vincent Alessio was the top vote getter for Joliet Township Highway Commissioner, receiving 3,244 votes. John Lawson received 2,031 votes, while Michael Turnbull received 547 votes.
Seven candidates ran for four Joliet Township Trustee seats. The four to receive the most votes in Tuesday's election were Suzanna Ibarra, who received 3,336 votes, Raymond Slattery, who received 3,291 votes, Karl Ferrel, who received 3,011 votes, and Cesar Escutio, who received 2,983 votes.
As with most local elections, voter turnout on Tuesday was low in Will County and only 15.8 percent. Of the 464,661 registered voters, 73,426 cast ballots on Tuesday.
For more election results, visit https://results.enr.clarityelections.com/IL/Will/108902/web.276013/#/summary?category=C_1.