What's next after dismal election turnout?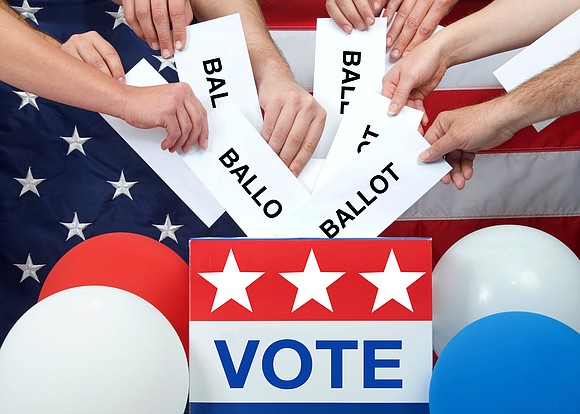 The predicted lack of excitement regarding the recent Consolidated Election was reflected in the low voter turnout. While the turnout in Will County was approximately 16 percent, a closer look at some precincts shows a much lower rate in Joliet. The precinct I vote in, for instance, had voter turnout of less than 10 percent on election day. Mail-in ballots may boost that somewhat, but probably not much.
What will two new council members and a reelected incumbent mean for the City of Joliet? The promise is for unity on the Council. We'll see if that is what happens, but most Council business is quite routine and non-controversial. Then there are the issues of real consequence.
Making sure the water sustainability stays on track, long term budget planning, a real five-year plan that manages growth without slurping up everything that comes along. That means the Council works together and debates the best course of action. Then the Council directs the City Manager to implement those plans without micro-management from the Mayor and Council. That's how it works in the Council-Manager form of government Joliet is bound by.
If you compare this year's election to the previous Consolidated Election in 2017 you find this one quite dull. There were even a few less votes, although only 12 candidates were on the ballot this time and there were 13 on the ballot in 2017. Quillman, the only incumbent running for city council got about 500 fewer votes this time around and with fewer than 4,000 votes it's hardly a mandate. Quillman was the top vote getter.
The Mayoral race in Bolingbrook was expected to generate a competitive campaign but, again, not much excitement. Jackie Traynere who ran a tight race against long-time Mayor Roger Claar, losing by a couple of hundred votes in 2017, lost by more than 500 votes to Claar's hand-picked candidate Mary Alexander- Basta.
There are a few more close races around Will County but let's face it, people were just not interested in weak messages and one issue agendas. Compared to some past elections, not as much money was spent on campaigning. There were few opportunities to ask candidates how they intend to govern. Maybe next time. Joliet's mayoral race is in two years but there seems little evidence at this time he'll have much competition considering all the negative rhetoric about him this last 18 months.
Since another election campaign has passed, now is a good time to look back and see what was being talked about after the last At-Large Council Member election in 2017. One item was casino revenue. It was on a decline even then but no one anticipated the steep decline that has occurred over the last 15 months due to COVID shutdowns that have affected almost every aspect of life. There was a report at the time suggesting casino revenue could be redeployed from day-to-day operations to support future economic growth and development. That has happened but I'm not sure it was intentional. Another big revenue item on the table in 2017 was the $10 million cost to Joliet and Will County taxpayers for the new Courthouse on downtown Jefferson Street. It's there now, alongside a new stretch of Chicago Street that eliminates the previous by-pass. Progress that's visible.
Also, on the discussion table, and still laying there, is downtown parking. The decks still don't generate adequate revenue to pay for maintenance and personnel. In fact, it's still possible to park for free all day in the decks if you know how to do it. Electronic monitors remain a far-off solution. Yet another item in the transportation arena is the conversion of city vehicles to hybrid types using propane and electric energy. It wasn't part of the new replacement package for new vehicles.
That's it for this election, although the last spot on the Council won't be decided until a week from now. Peace and tranquility on the Joliet City Council. What could go wrong?
Stay tuned…
Contact Wayne at wayneswords@thetimesweekly.com