Wayne's Words: Does Joliet really need a new parking study?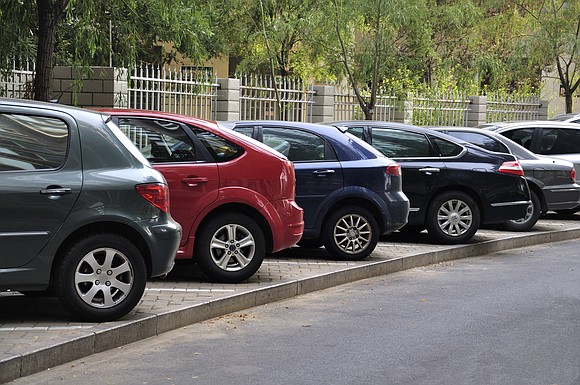 The ability of any organization to succeed requires planning. Another requirement is, of course, money. Generally speaking, government organizations have those two requirements built in. For instance, a municipality has a planning department and tax dollars to accomplish its goals. However, it's almost become a cliché for governments to say first, "We're going to do a study," before they do anything.
Joliet is undertaking another study to assess parking on Joliet's downtown (City Center) streets that also includes the one city-owned parking deck as well as the Ottawa Street parking deck recently sold to John Bays. The revenue source for the study is the money received from Bays from the sale of the parking deck sold to him by the city. Bays has already spruced up the Ottawa Street deck and installed an automated system for collecting revenue to support maintenance of the deck. He is also providing free parking for tenants of some other downtown properties he owns. The City of Joliet for their part has to conduct a "study" to determine what inevitably will come to a similar conclusion: the need for an automated revenue collection system, a clean facility that is welcoming and some free parking.
I didn't research how many parking studies the city has undertaken but I do know this is at least the third one. In addition to previous parking studies is the fact that Joliet's Mayor Bob O'Dekirk included suggestions about parking downtown in his 2015 Mayoral Transition Report. On page 17 of the report from the Finance Committee section is the following statement:
"The Committee believes that parking meters in the downtown area need to be removed and replaced with timed parking (2–3-hour parking areas) that can be enforced using License Plate Recognition software that places an 'electronic chalk mark' on vehicles to ensure compliance with the time zone parking. Additionally, this LPR technology, which is relied upon by many municipalities around the country, can automatically search for stolen vehicles, suspended license plates, and allow for the booting of vehicles that have unpaid city fines. Many towns who have converted to systems like this generate hundreds of thousands of dollars in recovered fines and fees."
That was in 2015. Even before the transition document was made public in 2015, The Times Weekly reported on the possibility of a more efficient LPR system for parking in Joliet's City Center.
What's surprising about the need for a parking study, is the fact why the Planning Department for Joliet could not do an internal study, maybe using a Google search like I did, to find out how other communities comparable to Joliet have solved the exact same parking issues. Now, that is not to say a Google search is the solution, but it's a start. For instance, I found a community in California that purchased LPR equipment for two vehicles for less than $51,000. The cost of automated equipment and cameras for the city's parking deck might also be priced, or maybe just ask Bays what he paid for his system. A parking study in a small downtown area like Joliet, that's been done on several previous occasions, for a cost of more than $150,000 seems like an excessive expense as well as redundant.
Actually, there are many excellent suggestions that were compiled in the transition report that was put forth at the mayor's request by the business community and ordinary citizens that express common sense and community pride. And they did it without being paid. The people we elect and the staff we pay should be able to move forward with projects without paying for studies that have already been ignored in the past. By the way, I suggest you ask Mayor O'Dekirk for a copy of his transition report. It's a good read and full of common-sense solutions to make Joliet a better community. I'm sure he would be glad to send you one.
One last thing… my last column contained an incorrect date for the start of riverboat gaming. It was my self-editing that missed the error. The riverboats began operation in 1991. Video gaming started in 2012. Thanks to the reader who caught the error. The other two comments are welcomed but fall under the topic of "sales job." The State of Illinois made the "gray" video machines legal because they couldn't prevent the illegal payouts being made by the establishments where they were located. As for the truck stops and fraternal organizations requiring liquor licenses (most had them anyway) it wasn't a condition for them to obtain a video gaming license.
Stay tuned…
Contact Wayne at www.thetimesweekly.com or visit us on Facebook