Action key for organization making 'Black History' in Joliet
By Rex Robinson | 2/4/2021, 6 a.m.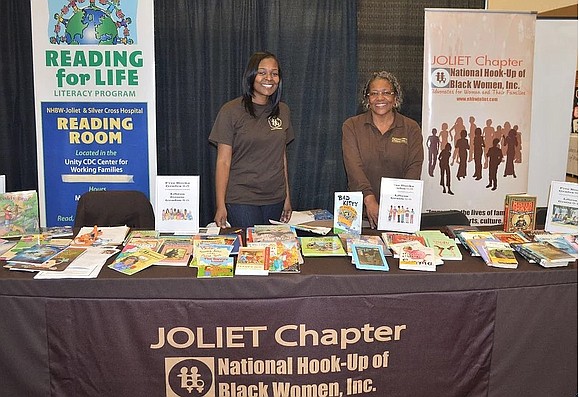 Black Americans experienced what could only be described as a mixed bag of emotions in this past year.
There were nationwide protests in response to the killing of George Floyd by a police officer who kneeled on his neck during an arrest with Black Lives Matter supporters demanding justice. Those protests also played out in and around Joliet.
There also were cries of voter suppression in many areas of the country where manty Black voters turn out to the polls.
Then there were bright spots of hope. Kamala Harris became the first Black and South Asian woman to be elected Vice President and in January Raphael Warnock, past of the Ebenezer Baptist Church in Atlanta, Georgia, home of the late Dr. Martin Luther King Jr.'s former congregation, was elected to the U.S. Senate in a runoff election.
February is Black History Month and it's almost ironic that there's been quite of bit of Black history made in recent months throughout the country.
In Joliet and the surrounding region there are various organizations dedicated to the causes of Black Americans. The National Hook-Up of Black Women, Inc., Joliet Chapter is one such organization. A non-profit organization, the group's mission is to improve the lives of families through "support of the arts, culture, health, education, and human services programs."
The organization does everything from providing free health and wellness screening and seminars for the community with the collaboration of local hospitals and physicians, leadership and life skill programs for boys and girls, ages 8 to 18 to co-sponsoring a food pantry. For 30 years, the National Hook-Up of Black Women, Inc. has been an essential part of the community, according to Debra Upshaw, president of the NHBW.
"In a society where institutional racism and inequity of services are experienced by the families we serve, NHBW continues to advocate and lift-up the entire family to help them to reach their full potential through the support and services we provide," Upshaw said.
"If change is to come for Black and Brown communities it is imperative that we not wait for others to do what we ourselves can do. Too many lives have been lost for this thing we call freedom, we must embrace our values, and those of our ancestors and keep running this race for justice, equity, and equality. We are to motivate others to realize their individual and collective power to create change."
For the NHBW, the significance of this year's Black History Month comes down to what's really essential in life, according to Upshaw. "We're in a pandemic and we have pulled together our strengths and faith to overcome. We remember in Philippians 4:13, 'We can do all things through Christ Jesus who strengthens us'," she said.
Even in the midst of COVID-19, the organization has stayed true to its mission, of being "Advocates for women and their families," Upshaw added. The group has been able to reach out and serve the community through its Back to School Book Bag Project, food distribution, Zoom classes, training for those 55 and older and collaboration with many new groups with like missions.
Dr. Arnita Young Boswell and 13 other spirited women founded the National Hook-Up of Black Women, Inc. in 1974 during the Fourth Congressional Black Caucus Legislative Weekend. These spirited Black women met in a hotel room and organized a national forum to articulate the needs and concerns of Black women and children. Historically, NHBW, Inc.'s agenda has been to impact public policy and legislation for the betterment of the minority community in general and the economic and political status of Women. The goals of the founding sisters were:
• To support the Congressional Black Caucus in its efforts to utilize the legislative process to bring about full equality of opportunity in our society.
• To work toward the formation and implementation of the Black Women's Agenda that would speak to the needs of a broad spectrum of women, cutting across economic, educational, and social barriers.
• To create a mechanism for highlighting the achievements of Black Women and for making more visible our many significant contributions to our communities and their country.
• To monitor and participate in the process of the Equal Rights Amendments.
• To provide a national support base for all Black Women, especially in elective or appointive offices who serve in positions of organizational leadership, and those who are seeking to improve their status through education and career goals.
For more information about the NHBW Joliet Chapter, visit www.nhbwjoliet.com.