Joliet to pursue grant funding for police body cameras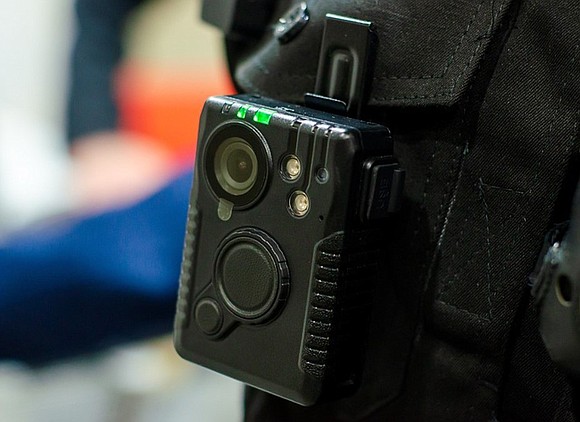 Joliet police department officials are expected to submit a grant to the state in March to provide funding for body cameras for the department's officers.
The Law Enforcement Camera Grant Act provides funding of $895 for each officer-worn body camera and $5,792 for each in-car dash camera. Costs associated with installation and data storage are not reimbursable, and awards of the grants are based on availability of funds. The grants would be awarded in May, according to Joliet Councilwoman Bettye Gavin.
"We're just trying to make sure we're ready for the opportunity when it comes in March," she said.
The police department has a grant writer working on the proposal, city officials said. "We hope to have some movement here very quickly," Joliet City Manager Jim Capparelli said. March is the deadline to submit applications to the state for the grant funding.
Meanwhile, the City Council is expected to vote next month on a $3.5 million contract to update it's the department's tasers and police department software that would include data storage for police body cameras, according to Councilwoman Jan Quillman, who chairs the council's public safety committee.
Part of the contract would provide virtual reality training software for the tasers as we as an option for residents to upload videos of crimes they might encounter directly to the police department.
Quillman stressed the importance of moving forward on the police body cameras and said there is strong likelihood they will be mandated by the state in the next couple of years.
Councilman Larry Hug said if grant money is not made available to all police agencies in Illinois for the body cameras it would amount to an "unfunded mandate."
The Will County Sheriff's Department in December received a green light from the Will County board to purchase body cameras for its 212 deputies. The County Board voted unanimously to appropriate $1.2 million to purchase the cameras which will be worn by deputies who respond to calls for service.
"Law enforcement body cameras are an important tool that provides transparency for deputies and the public," Will County Board Speaker Mimi Cowan (D-Naperville) said. "I'm pleased that the County Board will fund this initiative."
The $1.2 million appropriation will cover the cost of new body cameras, and storage of footage captured on the cameras.
"These funds will cover the cost of the cameras and video storage for about five years," Finance Committee Chairman Ken Harris (D-Bolingbrook) said.
Police body cameras have been a hot topic in Joliet recently, in part related to two different incidences – one involving an altercation between Mayor Bob O'Dekrik and two brothers over the summer after some protesting that went on and another involving the death of Eric Lurry Jr.