Love your lights? Thank Lewis Latimer
2/5/2021, 6 a.m.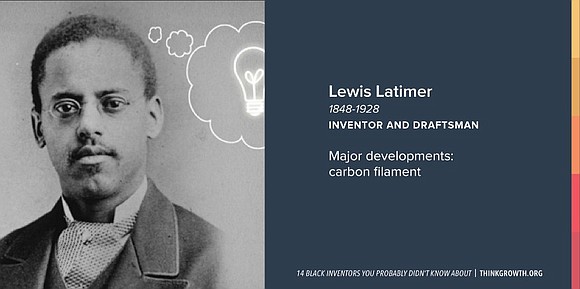 Inventor and engineer Lewis Latimer was born in Chelsea, Massachusetts, on September 4, 1848. He collaborated with science greats Hiram Maxim and Thomas Edison.
One of Latimer's greatest inventions was the carbon filament, a vital component of the light bulb. His inventions didn't stop there, working with Alexander Graham Bell, Latimer helped draft the patent for Bell's design of the telephone. This genius also designed an improved railroad car bathroom and an early air conditioning unit. So the next time you're escaping a hot day inside your cool house, don't forget to thank Lewis Latimer.
(Source: thinkgrowth.org)