Foster reintroduces Bill to name Will County Post Office after Larry Walsh Sr.
2/8/2021, 9:40 p.m.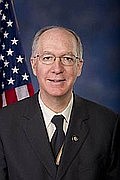 thetimesweekly.com
Congressman Bill Foster (IL-11) reintroduced a bill to designate the U.S. Post Office facility located at 303 E. Mississippi Ave. in Elwood, Illinois, as the Lawrence M. "Larry" Walsh Sr. Post Office Building.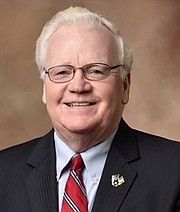 Larry Walsh Sr. passed away last June at the age of 72 after a courageous battle with prostate cancer. Walsh Sr. spent decades serving the Will County community in public office, including as an Illinois state senator and as Will County Executive – an office he held from 2004 until his death.
"Larry's passion for public service and dedication to his neighbors was apparent every time I met with him, and I know his legacy will serve as inspiration to many," Foster said. "Simply put, Will County is a better place today because of the decades of work Larry did to strengthen Will County communities and lend a helping hand to those who needed one. I'm proud to introduce legislation that would rename the post office in his hometown of Elwood in his honor."