Health officials steadily vaccinating residents as more supply is delivered
Madhu Mayer | 2/17/2021, 8:19 p.m.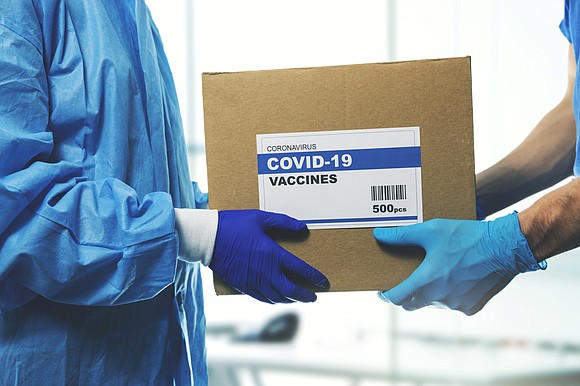 When people heard the Food and Drug Administration approved vaccines for the coronavirus, many thought the end was in sight from the pandemic nightmare.
But it appears the bad dream is not over as Health departments, pharmacy's are grappling with lack of supply and getting vaccination appointments that are too few and far between.
Last week when Walgreens announced select stores would begin vaccinating those eligible against COVID-19, especially those over the age of 65 and healthcare workers, the drug store's Web site crashed with people looking to book appointments.
Though the State of Illinois is expanding who is eligible to be vaccinated in the group 1B, the City of Chicago and collar counties like Will County are not yet able to expand because they don't have enough vaccine. On Feb. 10, Gov. J.B. Pritzker and the Illinois Department of Public Health expanded the 1B group to those between the ages of 16 and 64 with preexisting conditions such as heart disease, cancer, chronic kidney disease, diabetes, obesity and pregnancy, and individuals with disabilities. The governor expects the vaccination supply to increase once Johnson and Johnson's vaccine is approved by the end of February.
The coronavirus has killed more than 485,000 people in the United States with 27.4 million cases. Globally, it has taken the lives of nearly 2.4 million people. As of Feb. 14, Will County recorded on Tuesday a total of 64,444 cases since the beginning of the pandemic with 883 deaths attributed to the coronavirus.
So far, 10 percent of Illinois residents have received the first dose of the vaccine as the state set a daily record with 95,375 vaccinations last Friday, according to the state Department of Public Health. The second dose of vaccine is administered 21 days after the first shot. Will County has administered more than 57,000 doses, with 15,208, about 2 percent of the county population, fully vaccinated. Will County is administering about 1,818 doses every week, according to the state. Most people must go to the Will County Health Department to be vaccinated. A second vaccination clinic run by Amita Health St. Joseph Medical Center at Joliet West High School is open only to county educators.
Knowing there is lack of vaccination sites is problematic to Joe Morgan of Joliet.
"I have diabetes and I really need this shot," he said. "I have registered in so many places and I am not hearing anything. It is so frustrating, especially since this is a life or death situation."
Morgan said it also concerns him that African-Americans are not getting the vaccinations as much as whites. According to state records, at least 11 percent of non-Hispanic white residents have received at least one dose of the vaccine, which is twice the rate of Blacks and Latinos. State records show about 5.1 percent of African-Americans and 4.2 percent of Latinos have been inoculated.
Megan Conover of Bolingbrook understands the panic most people feel when trying to find a place to get vaccinated.
"One night, I stayed up until 1 a.m. just looking at Web sites and trying to schedule an appointment," said the mother of two. "Unless you live in Cook County, there doesn't seem to be too many options. Since Cook County has the highest population in Illinois, they apparently are getting the first shot at it."
Nancy Krueger of Shorewood points to supply and demand as the problem.
"We have millions of people who need to be vaccinated and not enough vaccine to go around," she said. "The part that worries me is if this vaccine needs to be administered annually, what happens if there isn't enough of a supply in 2022?"
But Giovanni Rosales of Plainfield said his concern is about the here and now.
"The shutdowns started back in March and we thought this pandemic would be over by the end of the year," he said. "It is February 2021 and kids are not back in school full-time and we are still in the grips of this nightmare. I don't see a return to our normal lives for a long time."
The State of Illinois has a Web site, coronavirus.illinois.gov/s/vaccination-location, which lists all the places currently offering vaccinations. However, an appointment is needed to get a vaccination. The Web sitewww.zocdoc.com also keeps track of places offering COVID vaccinations.