U.S. House votes to impeach President Donald Trump
First time in nation's history for a sitting president to be twice impeached
By Rex Robinson | 1/11/2021, 9:10 p.m.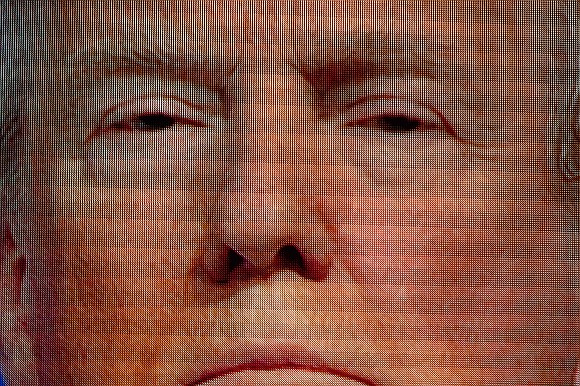 A week after an angry mob of supporters of President Donald Trump stormed the Capitol Building in Washington in an effort to stop the Congress from certifying the election of President-elect Joe Biden, the U.S. House of Representatives on Wednesday voted to impeach President Trump for high crimes and misdemeanors, charging that he incited the insurrection on the Capitol on Jan. 6.
The House voted 223-197 with 10 Republicans joining Democrats in favor of impeachment of President Trump, making him the first president in the nation's history to be impeached twice.
Congressman Bill Foster (D-IL) issued the following statement after the U.S. House of Representatives voted to impeach Donald Trump for incitement of insurrection:
"I voted to impeach Donald Trump because he incited a violent insurrection against Congress in an attempt to disrupt Constitutionally mandated procedures to confirm the results of a free and fair election. If this isn't an impeachable offense, then nothing is," he said. "He is unstable, dangerous, and unfit to be President. I urge the Senate to convict and permanently remove him from office."
Numerous individuals have been charged related to crimes committed at the U.S. Capitol in Washington, D.C, on Jan. 6. In addition to those who have been charged, additional complaints have been submitted and investigations are ongoing.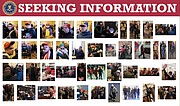 Will County board member Debbie Kraulidis (R-13), of Joliet, who was elected to the board this past November, was one of thousands of supporters of President Donald Trump to make the trip to Washington for a rally where Trump spoke before the march on the Capitol and subsequent violence that erupted there. She said she attended the rally to show her support President Trump.
"I attended an event at the Capitol lawn on January 5th which is why I was in Washington," Kraulidis said. "I also attended the President's Rally at the Ellipse Park on January 6th.. I was not at the Capitol grounds or at the Capitol building at all on January 6th. We found out about the break-in to the Capitol when we were at our hotel when family and friends started calling us to see if we were safe. We were shocked to find out what was happening and appalled like everyone else.
"I condemn any violence that happened at the Capitol and it is inexcusable. My prayers and sympathy are with those that have lost a loved one."
Foster said the facts were clear that Trump incited the violent insurrection at the U.S. Capitol in an attempt to overturn the results of a democratic election. "His justification for this incitement has been inconsistent and incoherent and has raised further questions about both his mental stability and his commitment to our Constitution. In any case, Donald Trump has demonstrated he is utterly unfit to remain in office any longer," Foster said.
Acting U.S. Attorney Michael Sherwin said, the "lawless destruction of the U.S. Capitol building was an attack against one of our Nation's greatest institutions. My Office, along with our law enforcement partners at all levels, have been expeditiously working and leveraging every resource to identify, arrest, and begin prosecuting these individuals who took part in the brazen criminal acts at the U.S. Capitol. We are resolute in our commitment to holding accountable anyone responsible for these disgraceful criminal acts, and to anyone who might be considering engaging in or inciting violence in the coming weeks – know this: you will be prosecuted to the fullest extent of the law."