New interchange work to begin this year along I-55
By Madhu Mayer | 1/13/2021, 9:55 p.m.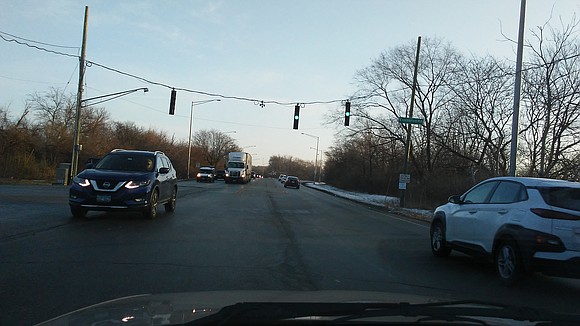 This year, residents of Will County and those who travel on Interstate 55 will likely start seeing progress on a project between the villages of Plainfield, Romeoville and Bolingbrook aimed at easing congestion on the busy highway.
When Gov. J.B. Pritzker and the Illinois Department of Transportation announced a $23.5 billion plan for road maintenance last year, it included provisions for a new interchange at Airport Road/Lockport Street and a partial one at Route 126. The new interchange represents $181.4 million in infrastructure improvements. The work from engineering to land acquisition to actual construction will occur in fiscal years 2021-2025.
Currently, drivers can only access northbound I-55 from Route 126. Once constructed, the full interchange would allow drivers to travel southbound on the interstate.
The plan has always been to complete the widening project on Weber Road before construction starts on the Airport Road/Lockport Street interchange. Currently, work has been ongoing to widen Weber Road to six lanes between 119th Street and 135th streets and build a new "diverging diamond" interchange with I-55 that will allow drivers faster access to and from the highway. This stretch of I-55 through Romeoville and Bolingbrook is considered by IDOT as one of the busiest in Will County as more than 40,000 cars per day travel through the area.
"This will really improve traffic flow for all of northwest Will County," Romeoville Mayor John Noak said. "We are very excited see that this is part of IDOT's five-year plan."
Additionally, the Village of Plainfield has completed a feasibility study for the Lockport Street bypass project which provided a preferred alternative for traffic to travel through the Lockport Street/IL Route 126 corridor. This study is closely related to the I-55 interchange improvements and focused on potential impacts from an interstate interchange at Lockport Street. The preferred alternative for the Lockport Street bypass will be integrated and studied further as part of the I-55 Interchange Improvements, said Plainfield officials.
While he is glad there will be new interchanges, Jim DeStefano, of Romeoville, said he is worried about the traffic getting worse once construction begins.
"It has been a nightmare to exit on Weber Road since construction to add lanes has started," he said. "I know things will get better down the road, but the traffic has been a nightmare. The only upside of the pandemic has been less cars on the road.
"But once things get back to normal, my commute will increase by at least 30 minutes each way."