Major leadership change at Joliet Police Department
Woman named chief for first time in city's history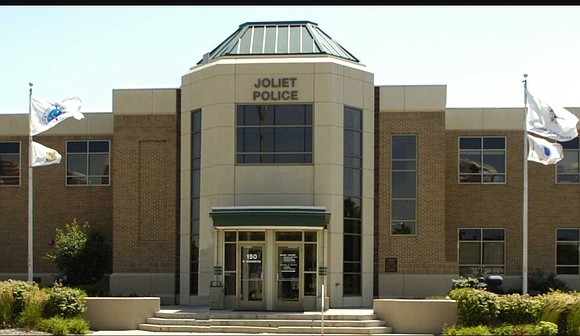 For the first time in the city's history, the Joliet Police Department now has a woman at the helm.
In his first big move in his new job, Joliet City Manager James Capparelli on Monday appointed Lt. Dawn Malec to interim police chief. She replaced outgoing Chief Al Roechner, who has retired.
"I think she's fully qualified for the job," Capparelli said. "Gender, race or religion plays no role in hiring for any position in Joliet. I think she's the right person at the right time for this job."
As for Roechner's seemingly abrupt retirement, Capparelli said that happened before he started his new job on Monday. City officials said Roechner announced his retirement to Jim Hock, who had served as interim City Manager up until Friday of last week.
"He left before I got here. He retired," Capparelli said. "We certainly are grateful for his service to the citizens of Joliet and I wish him well going forward."
Roechner had served as interim chief for three months before his position was made permanent in December 2018. He had been with the department since 1991, starting out as a patrol officer.
Mayor Bob O'Dekirk said after he became mayor he redid the makeup of the police and fire board his goal was to make the promotion process open for everybody so everyone can get a fair shake.
"Obviously, it's a milestone for the city," O'Dekirk said.
Councilwoman Jan Quillman, who chairs the council's public safety committee, said she was pleasantly surprised to hear a woman had been named interim police chief.
"I know she's got a tough job ahead," Quillman said. "It's nice to have a different perspective for a change. I will be there to support her."
Capparelli said he hopes things work out for Malec. "I'm giving her all the tools she needs to be successful."
The City Council will eventually decide whether her position will be made permanent or someone else will be picked for the job.
Malec began her career with the Joliet Police Department in 1994 as a patrol officer and rose through the ranks to sergeant in 2009 and lieutenant in 2014.
"I am confident Dawn will continue to serve the City of Joliet as interim police chief with the same just and capable leadership that has been a hallmark of her 26 years of service to the department," Capparelli said. "I am looking forward to working with her in the coming months."
Malec earned a master's degree in public safety administration from Lewis University, a bachelor's degree in criminal justice from Governors State University and an associate degree from Richard J. Daley College. She is also a 2013 graduate of the Northwestern University School of Police Staff and Command program.