Popular Plainfield grocer expands to Uptown in the city
Madhu Mayer | 1/13/2021, 6 a.m.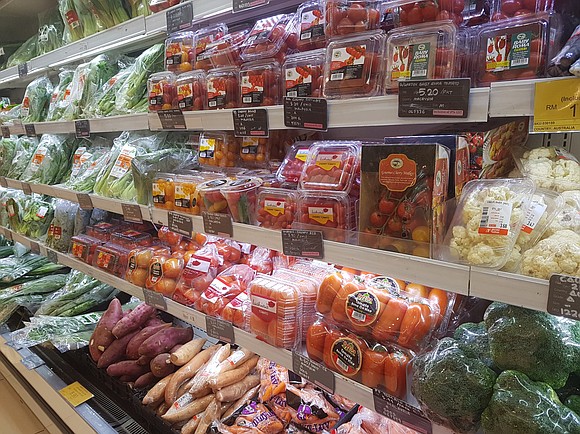 A popular family-owned, plant-based market that also sells organic fruits and vegetables could soon move out of Plainfield.
John Graves, who has been operating Peter Rubi store since 2012 in the strip mall at 15412 S. Route 59, said he has signed a deal to open a 15,000-square-foot store by April 1 inside a skyscraper building at Montrose Avenue and Lake Shore Drive. A Treasure Island grocery chain was scheduled to open at the Chicago location before it went out of business.
"Uptown we are coming," Graves said. "There is no question about it. Plainfield help us out. Tell us what you want us to do?"
Graves said the challenge is his lease at the Plainfield location will expire on March 31. While he is amenable to signing another two-year lease, Graves said the current location presents parking challenges.
"We have been avidly looking for a larger store in the Plainfield area the last two years," he said. "We love this neighborhood, and we love the fact you guys have supported us for so many years to give us the opportunity to expand to another community. We know so many people who need help and who need answers to what is healthy."
Graves said it is important for him and his wife, Maria, to continue their mission of providing healthy choices to customers. He said he takes that promise seriously since his cancer diagnosis and wants to guide everyone on their wellness journey.
"We are on a mission for healthier lifestyle and healthier you," he added.
Holly Yuan of Plainfield, who regularly shops at Peter Rubi hopes her favorite store won't move out of Plainfield.
"People don't realize how much help they provide our community," said Yuan, alluding to last August when Graves donated free box of groceries to every customer after severe storms caused massive power outages in the area. "Rather than see their produce go to waste, they gave it to anyone who wanted in the community."
Julie Mendoza said she comes to Peter Rubi every week from Shorewood to buy their plant-based dips.
"Everything they have is so fresh and made with minimal ingredients," she said. "It would be a shame if they moved out of Plainfield. It is ironic during this time of the pandemic that Plainfield could lose a business not because it is not doing good, but because it is expanding and is successful."