Plainfield East HS art students create coloring books for nursing home
1/19/2021, 10:01 p.m.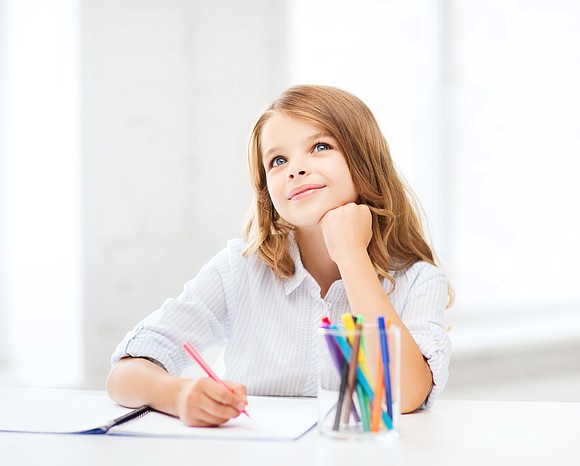 When the COVID-19 pandemic hit last year, Plainfield East High School Fine Arts Teacher Emily Tonon found a way to use student artwork to give back to the community.
Tonon asked her students last spring to create a coloring page for a coloring book to give to essential workers during the COVID-19 pandemic.
As the pandemic continued into the 2020-21 school year, she tasked her National Art Honors Society (NAHS) students with creating another coloring book for nursing home residents.
"This pandemic has been going on for a long time now, and we recognize how hard it is for residents in nursing homes who have been in isolation this whole time," Tonon said. "We wanted to let them know we are thinking of them."
Each coloring book contains 22 pages of students' drawings, Tonon said.
The coloring book project helps NAHS members meet community service hours, but Tonon hoped the project had a bigger impact on students.
"I want them to realize they can make a difference in the world, and their art can help make that difference," Tonon said. "Their artwork is going to bring so much joy to the residents in nursing homes," she said.
After printing out a few of the coloring books, Tonon wrapped them with a note and delivered them to Lakewood Nursing and Rehab Center in Plainfield, and The Pearl of Naperville.
"Delivering the coloring books was a very heartwarming thing to do. I am going to continue this service project with NAHS moving forward," Tonon said.
Tonon also added the coloring pages to a google drive folder for anyone to access.
To view the online coloring book, visit https://drive.google.com/file/d/1QvyBGUqwceFNRcm9IrQiSJFLU5YnD2kM/view?usp=sharing