"Identifying Features" Mexican thriller now at Chicago's Gene Siskel Film Center Virtual Cinema and Film at Lincoln Center, NYC
All-female writer-director team wins Sundance acclaim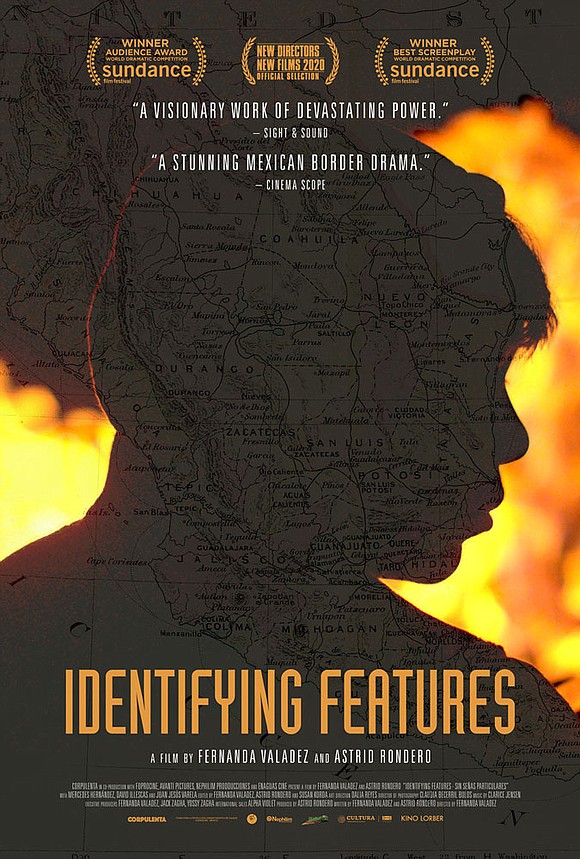 Although you may already have a sense of the tragic outcome of Mexican director Fernanda Valadez and her writing partner Astrid Rondero's new thriller, Identifying Features, you can't take your eyes off of it. Beautifully filmed against the barren rural Mexican landscape by Claudia Becerril Bulo (Nada Personal-TV series, 45 Days in Havar-documentary), with a haunting score by Clarice Jensen, this all-female team effort keeps your attention riveted throughout its 95 minutes.
Magdalena (Mercedes Hernandez) is a middle-aged working-class woman desperately trying to track down the whereabouts of her son, who took off with a friend from their tiny town of Guanajuato to find work across the border in the U.S.
The film brings into sharp relief the inherent troubles and entanglements of the fractured relationship with our neighbor south of the border. In many ways, the foreboding undercurrents of the film are symbolic of this mournful state of affairs.
With little help from the authorities, who discourage her inquiries at every step, Magdalena sets out on foot to find her son, whom she instinctively knows is still alive, in spite of reports of kidnappings and murders of other young men who had gone missing.
She crosses paths with Miguel (David Illescas-Here on Earth-2018, Sr. Pig-2016), who was deported after illegally crossing the border to the U.S. They create a sense of mutual protection and emotional refuge in the midst of their harrowing circumstance and its ever-present danger.
The gravity of her mission weighs her every step as director Valadez masterfully unwinds this tautly constructed film. Layered with symbolism, Identifying Features is steeped in the mysticism of Mexican culture. Yet, the film presciently warns of the coming dangers that lie in the impending future. In Spanish, with English subtitles, the deep emotion inherent in this film can be felt even without the benefit of translation. Winner of the World Cinema Dramatic Audience and Screenplay Awards at Sundance, it is not to be missed. Visit siskelfilmcenter.org or filmlinc.org. for virtual screening details.