Joliet resists proposed hotel purchase for homeless
U.S. Justice Department could intervene if council rejects special use permit to Morning Star Mission
By Rex Robinson | 1/21/2021, 6 a.m.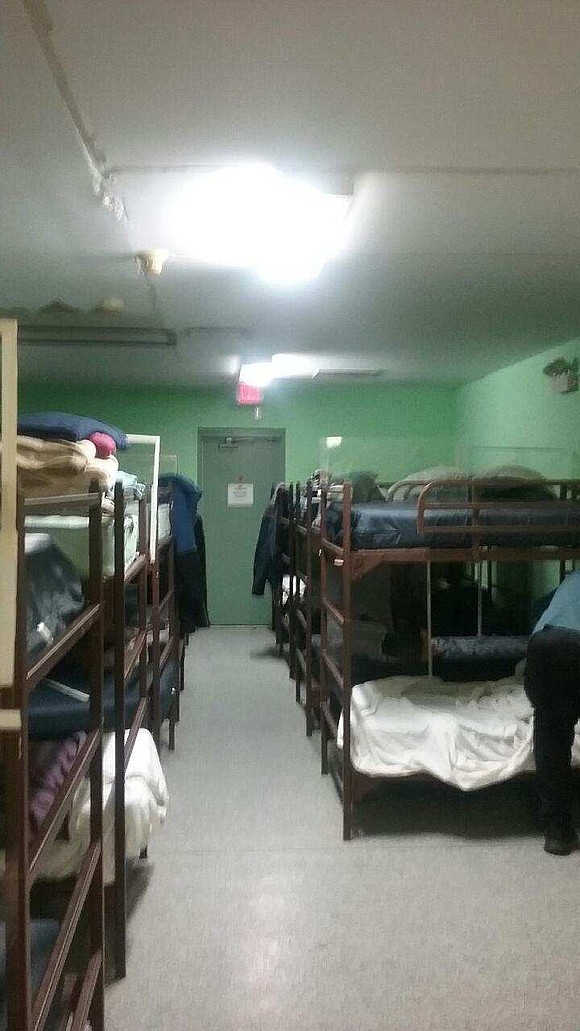 As part of its goal to provide as many resources as possible to help lift people from Joliet and the surrounding region out of despair, the Morning Star Mission has a plan to turn a hotel on Larkin Avenue into a shelter for the homeless.
Will County has stepped up in a big way, granting Morning Star $5 million in grant funding from the federal CARES Act money it received to purchase the Quality Inn, a 65-room hotel at 135 N. Larkin Ave.
The issue is Morning Star is facing resistance from Joliet. The Zoning Board of Appeals this past Dec. 17 voted unanimously to deny Morning Star a special use permit that would enable the non-profit organization to use the hotel for its housing purposes.
Morning Star's next stop is the Joliet City Council. That could happen sometime in March or April, according to Sandi Perzee, Morning Star Mission's executive director.
"They said Larkin Avenue was not an appropriate place for a homeless shelter," Perzee said.
According to Perzee, Morning Star's plan is to use the hotel for emergency shelter, transitional housing and permanent supportive housing for the mentally ill homeless individuals assisted by the mission.
Morning Star is currently providing housing for those individuals at 350 E. Washington St. Unfortunately, due to the Coronavirus pandemic and economic downturn the result has been more men, women and families in and around Joliet are losing their jobs, income and finding themselves in need of shelter.
Morning Star had to scramble to find beds for more homeless individuals back in March 2019 when COVID first hit and Day Break, another homeless shelter run by Catholic Charities at 620 E. Cass Street, had to close its doors because it was unable to keep the homeless socially distanced, Perzee said. That's when Morning Star first turned to using rooms at the Quality Inn on Larkin, she added.
Joliet Mayor Bob O'Dekirk wants to know how Will County board members from Joliet can justify doling out that amount of money for a homeless shelter in Joliet.
"I don't understand why Will County gave $5 million of CARES Act money for this purchase," O'Dekirk said. "The City of Joliet represents 23 percent of the County's population yet received approximately 3 percent of the CARES funding that was designated to help local municipalities who have lost significant revenue during the pandemic."
Perzee said approximately $6 million is spent annually by Day Break and Morning Star Mission to house the homeless in Joliet.
"They City of Joliet spends zero," she said. "If the city wants to dictate where and how money is being spent, they need to put up some money."
If the Morning Star Mission takes the request for the special use permit for the hotel before the Joliet City Council and it gets rejected, the next step will be legal action, according to Perzee.
Perzee said she contacted the Civil Rights Division of the U.S. Department and found Morning Star would have a discrimination case against Joliet if the City Council denies the permit.
"They would be discriminating against a protected class of people," she said.
According to Perzee, 85 percent of the homeless population in Joliet are people who became homeless in Joliet. Perzee said Joliet has the only affordable housing in Will County and the necessary social services required to assist the homeless and give them a fighting chance to lift themselves out of poverty. "You need to put the help where people can access it and right now that's in Joliet," she said.
Many times, according to Perzee, it is people who have lost low paying warehouse jobs in Joliet who end up homeless.
Granting the $5 million in funding to Morning Star Mission was not done haphazardly, according to Harris.

Don Davis, Director of Professional Services for the Bronner Group, the consulting firm Will County hired to assist in disseminating the approximately $121 million in CARES Act funding studied the homeless issue in the city.
The group found that the COVID pandemic impacted the provision of housing for the homeless in a few ways. They included:
• Congregate shelters needed to decrease the number of people sleeping in their facilities by an estimated 50 percent in order to provide more social distancing.
• People who were homeless with COVID needed a safe place to sleep that was isolated from other people.
• To address these needs a short-term measure was renting rooms at a local hotel. Morningstar, in coordination with the homeless Continuum of Care, managed the rooms at the local hotel.
• Due to the on-going need to provide housing for homeless and the cost-effectiveness of buying rather than renting, the proposal by Morningstar to purchase the hotel was supported.
• The location in a commercial area near bus routes and the highway was viewed as a good location.
• The price per unit was a good economical option.
• Some improvements were needed such as combining rooms to allow for some families and standard upgrades for health and safety.
• The Coronavirus Relief Fund (CRF) eligibility regulations were clarified and clearly indicated that purchasing a hotel for the homeless was an option. This was pursued in multiple locations.

• The County determined it was better to let a homeless service provide, own and operate the hotel because it was not a core function for the County but was the core function of the homeless provider.
• The County developed an agreement to provide funds, that also ensured the funding would provide affordable housing on a long-term basis in case the hotel for homeless ceased operation or was sold.
Homeless veterans also would benefit from hotel shelter
The homeless in the Joliet region come from different walks of life and veterans, unfortunately, are yet another group who have found themselves in need of safe shelter during the pandemic.
"At the beginning of the pandemic, everything was shut down, and specifically Will County's only emergency shelter," recalled Kristi McNichol, superintendent of the county's Veterans Assistance Commission.
It was after a press conference at Joliet City Hall in March of last year right when the pandemic first hit Will County that McNichol received an e-mail from a social worker looking to help a veteran in need of shelter.
"She did not want to send this veteran to the emergency shelter if she didn't have to. With a veteran that was about to be homeless and the shelters about to be shut down, I needed a solution," McNichol said.
It was the POSH Hospitality Group working the Will County Continuum of Care that led McNichol and others involved to find shelter at the Quality Inn Hotel in Joliet. It was seen as the best way to mitigate the spread of COVID among homeless, veterans or otherwise.
More than 30 veterans sought assistance through the VAC between March and June of last year during the first COVID surge in the county, and 20 were housed through VA community services, according to McNichol.
She said Morning Star Mission's plan to purchase the hotel will benefit veterans in Will County. "There is still a lack of pre-COVID emergency shelter beds," McNichol said.
What will happen to those veterans if Morning Star is unable to purchase the hotel?
"Veterans may have no other option than to sleep in the streets," McNichol said. "The hotel would provide the basic needs we all take for granted. The Morning Star Mission hotel project will provide those basic needs and fulfill the shelter beds that were depleted due to COVID-19. The project would continue to help the City of Joliet address homelessness just as they did in March 2020."