Obtaining grant funding a challenge for many Black-owned businesses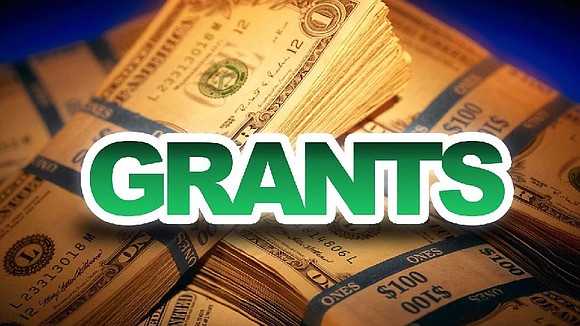 Grants up to $15,000 each totaling more than $14 million have been approved for more than 1,000 small businesses in Will County. More than 200 (208 to be exact) of those were black owned businesses.
That grant money came from more than $120 million in federal CARES Act money Will County received from the first COVID stimulus package that was approved in 2010. More than $24 million of that funding was earmarked for businesses and farms in Will County.
Grant funding for businesses is still being doled out by the county, according to Will County board member Ken Harris (D-Bolingbrook), who is chairman of the county board's CARES Act committee.
"Eligibility review, notification of award, and grant payments are ongoing," Harris said. "Will County has authorized an additional $5,000 in assistance to restaurants and bars closed for in-house service as a result of the latest round of restrictions. To receive this additional $5,000, the business must adhere to all public health mandates. Those businesses will be notified of the additional award shortly."
Overall, 33.3 percent of the small business grants went to minority-owned businesses, while the total minority owned businesses in the county, according to 2012 U.S. Census data, accounts for 26.4 percent of all businesses in Will County.
Many black-owned businesses were not able to take advantage of the relief programs under the CARES Act due to strict requirements, according to Nauteia Brass, a Joliet Black business owner and board member for the Illinois State Black Chamber of Commerce.
"Many black businesses that reached out to us for assistance were overwhelmed and unmotivated to complete the application process due to a number of factors including systemic inequities in banking," she said.
"Because of these systemic inequities, many of the businesses that reached out were missing documentation such as a history of bank statements, tax returns and payroll records as many of these small businesses often pay their employees in cash."
According to Brass, now is the time for companies to reach out to the Illinois State Black Chamber to find out what resources are available to assist them so that they are prepared to take advantage of future resources. Another round of grant funding could be coming later this year as President Joe Biden has proposed an additional $1.9 trillion in COVID relief. That, however, still needs approval from Congress.
"Small black businesses have suffered the most, just as we have with the pandemic," Brass said. "We have to start anew and learn how to thrive in this new era of post-pandemic."

Brass said her own company, NRB Business Services Inc., was one of the lucky ones that was afforded an opportunity to receive help through the Will County Cares act and without the help she would have eventually had to close her business.
Lavita Blackwell, program director for the National Center for Economics, said the CARES Act grant provided some necessary relief to hundreds of small business owners in Will county who would have faced dire consequences without it.
"Unfortunately, the pandemic was a double edge sword in the black community," Blackwell said.
"I believe small black businesses were hardest hit due to lack of capital reinvestment opportunities and banking relationships. There seems to be a parallel correlation between the pandemic and economic distress to those black business owners who experience greater economic uncertainty when it comes to maintaining the needed support to be the force of a thriving business in the first place."
Histories of failed banking relationships, and unusual scrutiny from banks to lend black businesses money has created mistrust from small businesses, resulting in loss of access to working capital and lack of paper trails, Blackwell added.
Both Blackwell and Brass said they are ready to help small business owners with their financial goals so they can be prepared when the next round of grants become available.
Based in Crest Hill, the National Center for Economics assists business owners with financial literacy budgeting and resource referral services free of charge and can be reached (815) 290-0970.
For more information about NRB Business Services Inc., which helps small businesses get caught up on their tax documentation, call (815) 212-7759.