Slammers seeks another pass on rent and other interesting news this week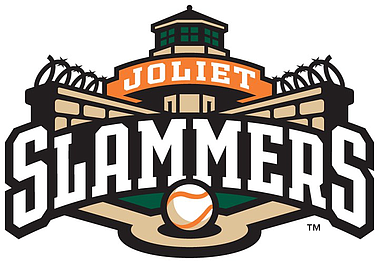 Should the exception to the rule get the best solution? Many small businesses are struggling to make ends meet. Separate from actually contracting or battling the COVID-19 disease itself, many small businesses have suffered substantial financial losses. That includes job loss in the industries affected. The hospitality industry seems to be experiencing some of the worst of the pandemic economy. Hospitality businesses primarily include restaurants and most venues that rely on travel. Many small businesses, including those in hospitality and travel, have been able to take advantage of the Small Business Administration's Paycheck Protection Program (PPP) to help with the loss of revenue.
Unless you own a small business, you may be unaware of just what that means to small business owners. According to the SBA's website, the PPP is a loan designed to provide a direct incentive for small businesses to keep their workers on payroll. It can also be used for things like rent payments, utility costs, operational expenses and some supplier costs. PPP loans have an interest rate of 1%. It is also possible that part or all of the low interest loan can be forgiven. So why do the Joliet Slammers want a reduction in their rent and naming rights payments? They did receive PPP according to a presentation made to the Joliet City Council at Tuesday night's meeting.
The tenants who have occupied the City-owned baseball stadium (there have been three different baseball organization tenants) have never lived up to the hype of success that was predicted when it first opened in 2002. The stadium holds just over 6000 people but other than the first year of operation, the baseball teams have seldom come close to drawing that number for any of the games played there.
The Slammers are not alone in their dilemma. Major League Baseball has dramatically curtailed its support of minor league baseball. However, that is not a good reason for the City of Joliet to provide another subsidy to a private-sector business unless the offer is being made to financially support other like businesses such as restaurants and hotels in the Joliet area. The SBA program for small businesses is open for the second round as of January 13. Another subsidy from city taxpayers should wait until the Slammers organization can reevaluate their financial situation when the second round of PPP is exhausted.
There are other areas of priority that need to be addressed that are going to directly affect the residents of Joliet. The most pressing issue is that of using Lake Michigan as a future source of drinking water. The issue of affordable housing, homelessness, dressing up Joliet's appearance at its entrances and, of course, the issue of the spreading warehouses.
There are many priorities facing Joliet besides those mentioned but certainly a low priority should be assigned to a baseball organization that only drew a few hundred people for baseball games in 2020. Back in July, I granted them kudos for the innovative idea of a four-team all-star tournament. They played 54 games and only had to draw 1200 fans per game. It would have brought them 97 percent of the previous year's revenue. They failed in marketing the idea. Perhaps they can put forth a new marketing plan for this year. Further subsidizing them with taxpayer dollars should be out of the question.
One last Thing…one other news item that has caught my attention this week was that of Plainfield Township Supervisor Tony Fremarek. He was indicted last week for embezzling nearly $1.4 million from a private company he runs. The story about the indictment can be found in this week's The Times Weekly. It interested me for two reasons. One was that two years ago, the then township administrator (different from the township supervisor) had been storing recreational equipment in the township garage where all of the official paraphernalia belonging to Plainfield Township was also stored. The Administrator also owned a company that was granted a contract for work the township needed in the amount of $63,000. All on the up and up the board insisted. However, Board members maintained they didn't know about the vehicle storage. Apparently, the board is not real observant since they were unaware of the illegal storage for many months. At any rate, the administrator resigned and the board moved on.
The other thing that made me wonder was that the township board said the Supervisor's indictment had nothing to do with Township funds. That's probably true, but it took almost six years to conclude he was stealing $1.5 million from the company he worked for. He has been the Supervisor of Plainfield Township since 2013. He's an accountant. Perhaps more than a verbal reassurance would be appreciated by residents. Maybe an audit should be on the agenda. As the saying goes, "Trust, but verify."
Stay tuned…
Contact Wayne at www.wayneswords@thetimesweekly.com