Joliet man charged after allegedly stealing an ambulance
7/2/2021, 6 a.m.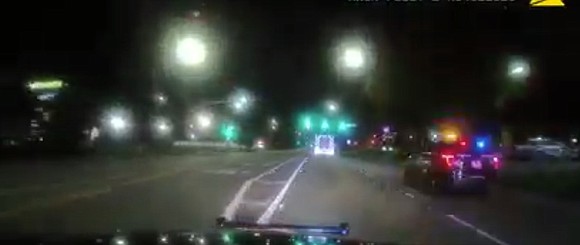 Henry McCall, 58, of Joliet, was arrested, booked, and transported to the Will County Adult Detention Facility for the offenses of Possession of a Stolen Motor Vehicle, Aggravated Fleeing and Eluding, Obstructing a Peace Officer, and Driving While License Suspended.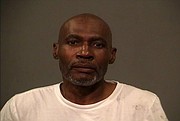 On July 1, at approximately 12:46AM, Officers were called to Amita St Joseph Medical Center for a report of a subject that had just stolen a Wilmington Fire Department ambulance from the ambulance parking bay. While en route, Officers located the stolen ambulance westbound West Jefferson Street at Barney Drive, driven by McCall. Officers attempted to conduct a traffic stop on the ambulance, but McCall refused to stop, and a pursuit ensued.
Officers pursued the stolen ambulance to the area of West Jefferson Street and Northeast Frontage Road at which time McCall collided into an uninvolved vehicle that was Westbound on West Jefferson Street. McCall lost control of the ambulance and rolled over the guardrail on the north side of the roadway and crashed into a ditch near Interstate 55. McCall fled the ambulance on foot but was quickly apprehended and placed into custody without further incident.
McCall and the driver of the vehicle that was struck by the stolen ambulance were transported to Amita St Joseph Medical Center with minor injuries. McCall was transported to the Will County Adult Detention Center upon release from the hospital.
Click this link to watch the video of the police pursuit.
https://www.facebook.com/jolietpolice/videos/1203352323424551/