Wayne's Words: Is it really a war on the Police?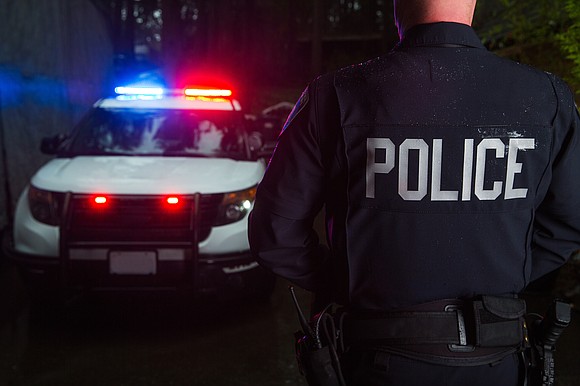 If you missed last week's City Council meeting and maybe haven't read local news sources, including The Times Weekly, you might be unaware that Joliet Mayor Bob O'Dekirk stated there is a "war on police" in our State of Illinois and in our country. By implication, one can assume he also meant to include our local police department. One council person Larry Hug, brought up the fact that legislation that is not yet effective is "tying the hands of our police." We're going to "fight it as a city", Hug said. Really? What does that mean, exactly?
The mayor's statement regarding a "war on police" may have been prompted by several residents from a neighborhood on Joliet's near westside commenting about a shooting that occurred on Nicholson Street last week. It was stated that shootings like that shouldn't occur in this kind of neighborhood. No one mentioned the type of neighborhood where they should occur or be tolerated. I'm sure none of the speakers were implying such a notion but it did sound a bit elitist. Gunfire in any neighborhood cannot be tolerated.
The issue of increased gun violence has been discussed for many years. Some jurisdictions have tried increasing law enforcement personnel and some have attempted to limit the type of weapons available to the public, such as automatic weapons. The violence has continued to escalate in spite of those attempts. Those efforts have preceded the pandemic by many years. You can't blame everything on the pandemic.
Some of the reforms most recently discussed, and introduced, have met with resistance without much evidence of misdirection. There is certainly no one solution. All communities need a well trained and law-abiding police force. That training should and often does include solutions that do not require a violent response to an incident. Our own Joliet police force has a unit designed to deescalate a crisis situation involving a veteran. This type of program should be expanded to include other instances that do not require a confrontational response.
At the same Council meeting, five additional police personnel were approved for hire. Maintaining an adequate number of police officers in Joliet is necessary. City Council members are the elected leaders of the Joliet community. Their responsibility is to find solutions to community issues. If hiring more police is a solution than there should also be adequate data to back up such a solution. No data was provided to back-up Mayor O'Dekirk's "war on police" statement. Portraying an issue of gun violence as a war on police is unwarranted and dangerous. The question is: What will hiring more cops accomplish and how many police personnel are enough?
Back in 2012 the City of Joliet received a grant of $2 million to hire eight firemen. According to a press release issued by the city at the time, "the hiring of an additional eight firefighters allows the Joliet Fire Department to return to pre-2008 staffing levels."
There was a study at the time that determined this was the staffing level needed by Joliet for adequate fire protection. The city council was also advised that the additional personnel would reduce the need for overtime. According to payroll reports at the time, overtime was not reduced and response time remained basically unchanged. What, if any, report exists that would indicate the proper staffing level is for the police department. Will overtime be reduced? Is there a plan in place for the gun violence to be reduced in Joliet? These are the questions that need to be answered.
Stay tuned…
Contact Wayne at wayneswords@thetimesweekly.com