Wayne's Words: Joliet Video Gaming: What's this all about?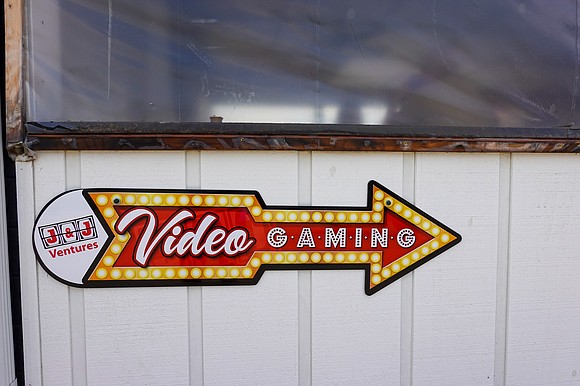 Gambling is an established fact in Illinois. One would be led to believe that it is an innovation unknown to Joliet City Hall. Recently, a few gas station owners in Joliet have decided to take advantage of the profit involved in Video Gaming Terminals, or VGT's. One requirement to securing a VGT is a liquor license. The granting of a liquor license to a gas station is apparently one of the biggest unviable propositions in Joliet. Bad things may happen. Drunks will seek out the opportunity to fill up the gas tank while guzzling one or two beers in the process. Worse yet, they may drive off while enjoying a forbidden liquid refreshment. Of course, that's illegal, but since there is a shortage of police in Joliet, whose checking? So seriously, what's this all about?
Here's a little Illinois gambling background. Gaming revenue in modern-day Illinois dates back 47 years to July 1,1974 when Illinois lottery sales began. It was a modest beginning, with prizes up to $1 million being won. Gradually the jackpots increased to the multi-million-dollar winnings of today. The lottery idea was sold to the public as a financial resource for education. Actually, the General Revenue Fund is where the profits went while the state legislators were touting the revenue benefits as the answer to school funding. Education revenue wasn't actually a legal earmark for lottery funds until 1985 when a law was enacted stating those proceeds were to be used for education. It was somewhat of a sham even then because the state reduced other revenues previously used for that purpose. Eventually other expenses were found for the lottery revenue but Illinois continued to reduce other revenues formerly dedicated for such funds. Expenses have continued to outpace revenues in Illlinois.
Another answer to Illinois' revenue problems was born in 2012 with the advent of riverboat gambling. The idea was for floating casinos to ply Illinois waterways with passengers on board gambling away their time and money disguised as entertainment. And it worked quite successfully, pouring money into the State of Illinois coffers as well as the original eight municipalities that had active floating casinos. Joliet scored two casinos, bringing the total casinos to nine. Another casino was added in Des Plaines several years ago. The generous revenues from the casinos were used by most of the municipalities for capital expenses but Joliet put their share into the General Revenue fund instead of funding expenses such as the Sewer Separation project that caused Joliet to borrow funds to complete the project. But that's a story for another time.
Not satisfied with just lottery and casino revenue, Illinois expanded gambling to include video gaming. Originally the idea of VGT placements was primarily for truck stops. Truckers apparently needed time to relax when they stopped to eat and shower and refuel their vehicles. Most truck stops already had liquor licenses so that became a primary criterion for a gaming license. Others, such as restaurants and bars could be included also, because they already had a liquor license.
Bottom line here is, if you want a VGT license, you need a liquor license. It makes little sense to include enforcement of that rule. Why? The Forbes organization did a study that was published last year that rated liquor stores in the top five least profitable businesses, taking home a profit of 1.7 percent. Selling liquor is dependent on volume. A six pack of beer costs less than 5 bucks. That's about 8 cents profit after overhead expenses. It would be more cost effective for the establishment owner to eliminate the requirement of a liquor license.
The Video Gaming Report for the month of June by the Illinois Gaming Board shows there are 81 establishments in Joliet that have a total of 420 VGT's. The average VGT in Joliet generates about $1800 per month and that's down because of the pandemic compared to 2019 video gaming revenues. Most of the establishments have four or five terminals. Some establishments have 10 VGT's, some have fewer. An establishment with five terminals will generate over $100,000 in 12 months. The golden touch for the establishment is almost no overhead. A space on the establishment's wall for each VGT is all the overhead required. The owner of the terminal, not the establishment owner, takes on the cost of maintaining the terminal and the collection and distribution of the revenue. What could be easier. If I owned a gas station, I would sure want a terminal in my establishment whether I sold a six-pack of beer during the year or not.
In fact, I think maybe the VGT's ought to be available to any business with a waiting room. Think of it, your doctor or dentist's office, the auto repair shop, or any business where customers wait for service. The possibilities are endless.
On the serious side, the City of Joliet made a mistake in allowing Thornton's a liquor license in the first place, if they deemed it in the best interest of the community not to sell liquor at a gas station. But, it's too late to hold back the tide now. The genie is out of the bottle. Waiting to be sued over a liquor license by the many establishments that want to have VGT's is a waste of time and money. You lost the battle. Own up to the mistake and move on.
Who wants the next liquor license?
Stay tuned…
Contact Wayne at wayneswords@thetimesweekly.com