Wayne's Words: Joliet, Where is the Outrage?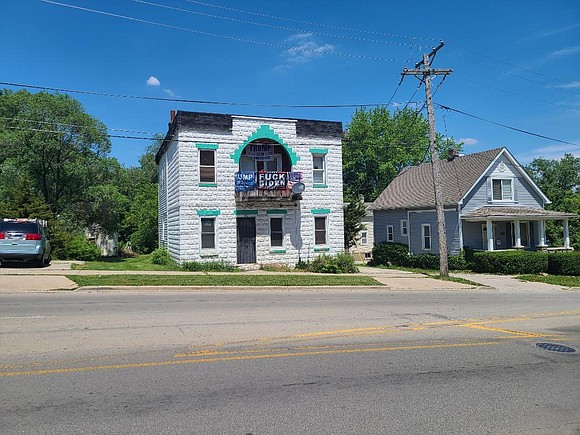 Joliet has considered itself to be a destination for out-of-towners for many years. As the county seat for Will County, many people come to Joliet because of the county services that are located primarily in downtown Joliet. The Will County office building on Chicago Street is located just a few blocks from the Will County Court complex on Jefferson Street. In fact, most of the downtown Joliet area is home to government offices and services, including City Hall. Many residents and non-residents have occasion to visit downtown Joliet.
Prior to the pandemic, besides accessing government services in Joliet, many had and will again have occasion to visit Joliet's ballpark or the Rialto Theatre. The Joliet Area Historical Museum also attracts many out-of-towners and tourists alike. The Joliet Junior College has its culinary school downtown that offers lunches and dinners prepared by students that serve up gourmet dishes. There are a couple of microbreweries and a few restaurants that also offer an opportunity to dine out, since the pandemic.
The train station likewise brings people downtown. Harrah's Casino actually pays the City of Joliet every month for entertaining patrons at the casino tables.
In other words, there are often occasions residents and non-residents alike visit the downtown area for business and entertainment. Why do I bring this up? You have to cross some pretty unkempt property to get there. For instance, exiting Interstate 80 onto Center Street going north is akin to entering a deserted land. Exiting from I-80 onto Center St. (veers off to Hickory St.) leads to Jefferson St. where the bridge across the DesPlaines River has been closed for many months. Incidentally, it is scheduled to be open by October. I assume that means this year. Another exit to downtown from I-80 is Chicago St. going north past the Will County Adult Detention Center.
One of the entrances to downtown uses Bridge St., which becomes Jackson St. when it crosses the river. I use Bridge St. to get downtown several times a week. Just before you cross the bridge there is a house proclaiming the resident's politics using a profanity not commonly found on a sign announcing a political preference. I'm no prude, but I must admit I have uttered the word in conversation. A testament to my sometimes-poor choice of words in conversation. The dwelling sits across the street from a senior residential complex. I have passed this dwelling on Bridge St. many times and wondered if anyone had complained about the use of profanity to demonstrate their choice in politics. I called City Manager James Caparelli to inquire about any complaints. He said no one had complained. No one.
It seemed strange there were no complaints since the residence is on a main route for school buses and is located within a few blocks of three parochial schools and three churches. Bridge St. has become a major throughfare to downtown and the east side of Joliet since the closing (many closings, actually) of the Jefferson St. bridge. I am aware of the First Amendment to the U.S. Constitution and fully support the rights embodied in the document. But not one complaint? In my experience, people complain about everything big and small. Not one complaint!? Welcome to Joliet!
The point is, the City of Joliet needs to do a better job of making the entrances to Joliet more welcoming. Curb appeal is a must for the third largest city in Illinois!
One last thing… I understand recently elected At-Large Council member Cesar Guerrero continues to express concern regarding the future cost of water service to Joliet residents. Apparently, it was part of his campaign platform. As a past member of the commission that helped decide that the best source of water for Joliet was Lake Michigan, I am aware that the cost of water service will rise in the future. That was inevitable even before the future source of a sustainable and quality water source was identified. What is also true is the current cost of water service to Joliet residents is less than the cost to residents in many surrounding area communities.
I'm sure the Councilman would agree that when he turns on the spigot or flushes the commode 20 years from now, he will be grateful for the supply of fresh water. In some parts of our country, many people would gladly pay what we will for the advantage of a sustainable and quality water service flowing through the pipes. I urge the Councilman to make sure the projected costs of the new water supply stay within the parameters of the budget. That will maintain a competitive cost to the consumer. The year 2030 is not that far away. We will adjust to the cost for the benefit of life sustaining water flowing through the pipes we construct.
Stay tuned…
Comments welcomed at wayneswords@thetimesweekly.com