Plainfield search for new administrator begins
Madhu Mayer | 6/9/2021, 12:30 p.m.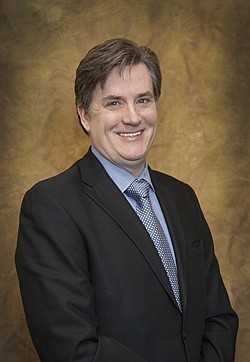 Following a month of controversy, the Plainfield Village Board is forging ahead with a nationwide search for an administrator.
The board Monday approved the hiring of GovHR, a consulting firm in Northbrook, to find a candidate who will replace Brian Murphy as village administrator at a cost of $22,000. The price includes advertising and recruitment fees, but does not cover travel, hotel and meal expenses for the candidates. The hiring process may take up to 14 weeks, but could be shortened to three months, according to the proposal reviewed Monday.
In May, Mayor John Argoudelis during the presidential comments portion of the May 17 village board meeting made the surprising announcement that he will not extend Murphy's contract, which had come to an end following the April 6 election. Argoudelis said he saw a need for change, prompting him to make a decision, which angered trustees Cally Larson, Patricia Kalkanis, Brian Wojowski and Tom Ruane.
Though several heated exchanges followed at subsequent meetings, the trustees after a lengthy executive session on May 24 voted to remove the motion to reinstate Murphy from the agenda. They then unanimously voted to appoint Traci Pleckham, director of management services, to the position of interim village administrator.
Plainfield resident Brian Cantore views the national search as an unnecessary expense.
"Brian Murphy was doing a good job from what I hear and it bothers me taxpayer money is being used unnecessarily," said Cantore. "I'd rather the money be used for other things, like public improvements."
But Nancy Schultz of Plainfield said the mayor has the authority to make staff changes as he warrants.
"This is what he deems important and I see nothing wrong with getting a new administrator who may have a different perspective and can make Plainfield even better," said Schultz.
Murphy, a native of Michigan, had been Plainfield's top administrator since 2009.
In 2017, the village board unanimously approved a new four-year contract for Murphy at an annual salary of more than $170,000. His contract was valid until the last day of Village President Michael Collins' term, which ended in April 2021 when he decided against re-election. Argoudelis defeated longtime Plainfield trustee Margie Bonuchi for the mayoral seat.