Ventura announces bid for Illinois State Senate seat
By Rex Robinson | 6/14/2021, 6 a.m.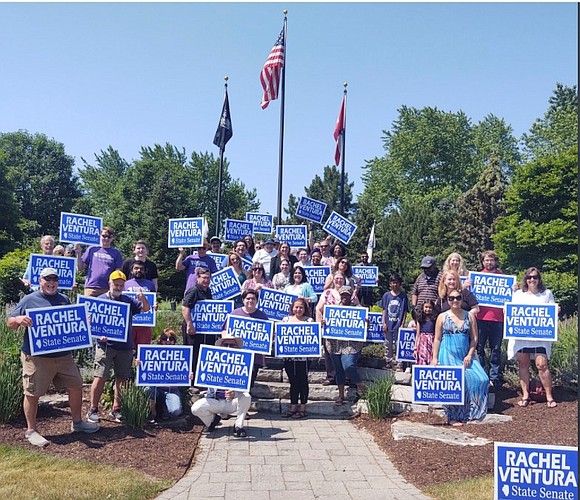 A Will County board member has announced plans to run for an Illinois State Senate seat.
Standing before family, friends and supporters at Bolingbrook Town Hall on Saturday, Will County board member Rachel Ventura (D-9) of Joliet on Saturday announced she will run for Illinois State Senator in the 43rd District. The seat is currently held by John Connor, who plans to run for judge.
"This is a transformative time in our government, and I'm thrilled to have the opportunity to be your next state senator," Ventura said.
While much had been accomplished in the past year, from expanding voter rights, closing immigration detention centers, requiring environmental clean-ups, and passing a balanced budget, Ventura said there is still much more work to be done.
As a single mother of two who works two jobs and has a background in mathematics, Ventura said she understands the struggles of her neighbors because she is living it too.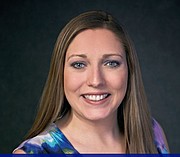 'I will represent you with honesty and strong moral character. I will listen to understand. A leader doesn't give up and I promise you I won't give up.'
- Rachel Ventura
Alicia Morales, a native of Joliet who also serves on the Joliet Junior College Board of Trustees, said as a Will County Board member Ventura supports issues that are important to the people like the proposed referendum to ensure tax money from cannabis sales goes to the communities that have been hurt by unfair laws impacting minorities,
"We need people like Rachel. She will embrace and support everybody," Morales said. "Rachel is reasonable. She is a hard worker. She's a good listener and she also understands how policy works. She represents the working class."
Whether it be promoting health care as a human right that should be available to all, supporting affordable housing and housing for the homeless, Ventura pointed to her work on the county board as evidence as to what type of State Senator she will be for Illinois if elected.
"I believe our government should work for everyone and not just those who can buy access to lawmakers," Ventura said.
She vowed to take a leadership role in creating jobs for people of the region and promised to represent her constituents with the right intentions.
"I will represent you with honesty and strong moral character," Ventura said. "I will listen to understand. A leader doesn't give up and I promise you I won't give up."