Stars Wars Day annual event canceled
3/2/2021, 10:15 p.m.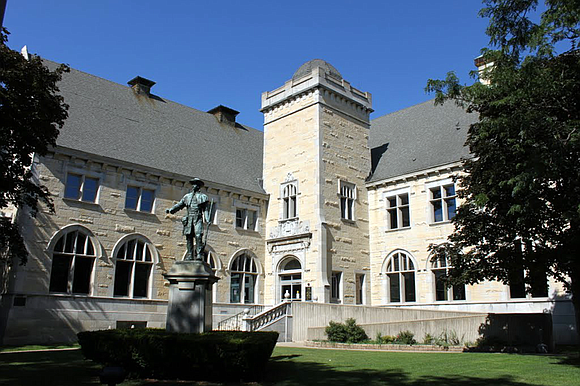 The Joliet Public Library has canceled the 2021 Star Wars Day event due to the COVID-19 pandemic and the library's construction plans.
Star Wars Day, which started in 2010 by Joliet Public Library staff, is an event that brings over 10,000 people to downtown Joliet and features a parade of costumed characters, food and merchandise vendors, games and programs at the Library, Rialto Square Theatre and Joliet Area Historical Museum.
The large crowds that the event draws together coupled with the uncertainty of the COVID-19 pandemic is one of the reasons that led event organizers to make the difficult decision.
Project Burnham is the library's plan to remodel the interior of the Ottawa Street Branch. Construction is expected to begin in March 2021. By June, much of the indoor and outdoor space used for Star Wars Day will be unavailable for public access due to construction.
The library has been offering virtual programming and pickup services as well as building hours throughout the pandemic. Library administration plans to remain open to the public throughout construction.