Wayne's Words: Local elections are important and why you should register and VOTE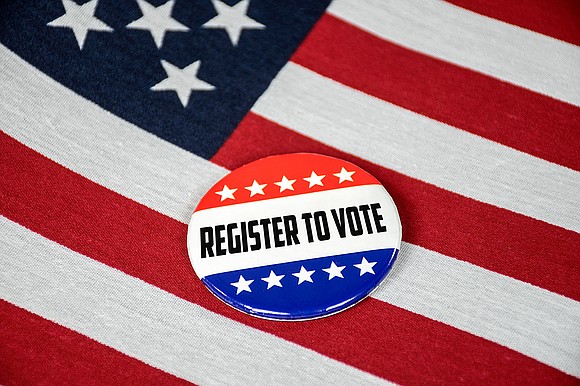 The Consolidated Election is less than three weeks away. There is very little evidence that an election is on the horizon, save for a few candidate signs scattered around in various locations in the county. This election has all the makings for a low turnout on April 6. Having just come through one of the most contentious national elections in recent history, I doubt there is much appetite for another election in less than three weeks. But there is one and it's time for a little campaigning background.
On April 6 the polls will be open in Will County for decisions on candidates for Municipal, Township, Park District, Library District, School District, Community College District, and Fire Protection District seats. One is reminded there are over 8,000 units of government in Illinois and they all have elected officials that must get on a ballot in a jurisdiction somewhere in Illinois. Most states don't have an election every year. Illinois, however, seems to be in constant campaign mode.
The Consolidated Election focuses on elected officials where you live. Chances are you may actually know or even interact with a candidate. Regardless of a candidate's motivation to run for office, once the name is on the ballot there should be a means to communicate an agenda in the event a candidate is elected. Getting on the ballot is the easy part. Spreading an articulate message regarding the candidate's agenda is the difficult part. For instance, the ballot for Joliet Councilman-at Large has 12 candidates running for three seats. With that many candidates running, it is difficult to have a candidate forum that provides the public an opportunity to "meet and greet" the candidates. That leaves three ways the candidate can get out their message: a candidate's mailing piece or "door hanger", local media interviews, and actual door-to-door canvasing of registered voters.
Canvasing door-to-door has been difficult to accomplish, so far, due to the adverse weather conditions experienced this year. Unlike Joliet District City Council candidates, who will run two years from now, the entire City of Joliet is their constituency. That's more than 55 square miles to cover. Trust me, no one does it. Council candidates who will interview with local media organizations normally answer a few pre-determined questions along with the complimentary bio-outline. It can be effective but it's not everyone's cup of info and it isn't always readily available to those who might be interested.
That leaves the one outlet the candidate can use to control their message, the mailing piece. The mailing piece is the major advertisement that says who the candidate is and what their platform or agenda professes to be. That takes the one necessary component that should be in every candidate's campaign kit. Money for campaign expenses. It is often times an indication of how serious a contender the candidate will be.
Campaign finance disclosure for the 12 City Council candidates as of March 3 leaves some doubt whether all of the candidates are prepared to get their message out. Only five of the 12 candidates have disclosed they have any money, other than their own, to spend on campaign literature or even signs. In fact, five of the candidates have not filed a Statement of Organization with the Illinois State Board of Elections. That means they can't raise or spend anybody else's money on campaign expenses. Two of the candidates who have filed campaign organization statements but, to date, show no funds to spend are Nicole Lurry and Robert Wunderlich. The five who have filed no paperwork with the Board of Elections as yet include Warren Dorris, Roger Powell, James Lanham, Isiah Williams Jr. and Glenda Wright-McCullum. She is the first name on the ballot.
That leaves five candidates who appear more serious about campaigning for the Council position. Certainly, money is not the most important part of a campaign, but it's difficult to drum up support without it. According to the State Board of Elections' Form D-2, leading the list in campaign spending money is Hudson Hollister. He started his election drive with over $23,000 in his campaign chest. Next was Cesar Guerrero with just under $7,000 available. Candidate Joe Clement shows about $1,000 in his fund which he apparently transferred from the campaign fund used for his Joliet Park District candidacy. He has been endorsed by several unions who will probably provide him with adequate assistance of all types, including money. Next in line with money to use is Jeremy Brzycki with $440. Incumbent Jan Quillman, the last name on the ballot, has $0 to spend but usually funds her own campaigns. In fact, her most recent campaign disclosure form lists a debt of over $15,000 to herself. Quillman was first elected in 2005.
As mentioned above, money doesn't always win elections. Name recognition, ballot position, and demonstrated leadership ability are all qualities to look for in a candidate. One big factor usually present in Joliet elections is the influence that comes from union support through both city unions and other large membership unions.
What does all of this mean? Maybe not much. Elections always have consequences. Not-voting is one of them. Too often people fail in their voting obligation and things stay status quo, or worse, decline. Voters need to pick candidates who see the big picture. Single issue candidates seldom manage success when elected. Do the necessary research to determine who can do the job of City Council Member and then vote. Talk to family, friends and neighbors about who you're voting for and why. If you fail to vote, don't be the one complaining about an elected official not doing their job in the future. Your vote counts. Use it. I will be virtually talking with candidates before the election in the coming week. A link will be sent out for the community to listen in.
Stay tuned… Contact Wayne at wayneswords@thetimesweekly.com