Lockport gets Holiday Inn Express along expressway exit
By Rex Robinson | 3/9/2021, 6 a.m.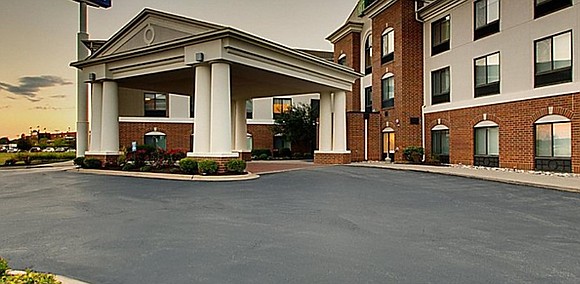 A new hotel has opened in Lockport. Holiday Inn Express & Suites, 16223 159th Street, officially opened last week. This opening was celebrated with a small ribbon cutting ceremony on March 3rd attended by Mayor Steve Streit, City Attorney Sonni Williams, members of the Chamber of Commerce, including President Tim Gaba, and associates from the Janko Group and Janko Hospitality.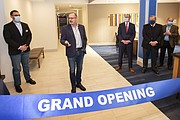 "Having the Holiday Inn Express join the Lockport community is a welcome development. It has been far too long since Lockport has had a hotel within its borders," Streit said.
"Over the years it has been frustrating for visiting relatives, wedding parties using the Public Landing or DiNolfos, and others who specifically come to Lockport to have to stay overnight in other towns. Our growing business community will also be able to utilize the convenient accommodations. Of equal significance is the brand itself – Holiday Inn Express. Their hotel and management is superb and we are very pleased they have come to Lockport."
Guests at the ribbon cutting ceremony had the chance to mingle and explore the new hotel before listening to brief speeches from Streit, Dave Montrose, the CEO of Janko Hospitality, Jim Purinton, the Managing Director of the Janko Group, Tim Gaba, President of Lockport's Chamber of Commerce, and Jeanrejibel Valenica, the hotel's General Manager.

Owned by the Janko Group and operated by Janko Hospitality, the hotel offers 81 guest rooms, a heated indoor swimming pool, a fitness center, and a meeting room great for conferences and business meetings.