St. Patrick's Day coming up
3/10/2021, 10:08 p.m.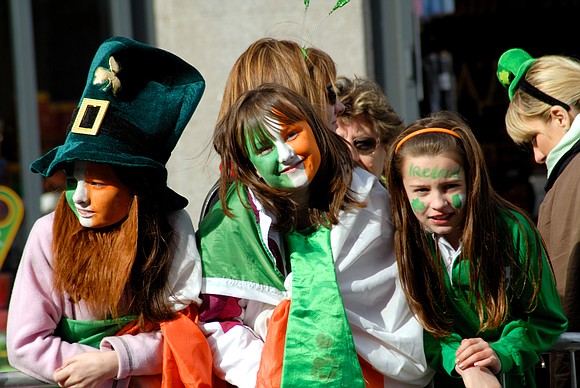 It's that time of year again where many shops and restaurants are painting their towns emerald green, in spirit of St. Patrick's Day. As you begin making plans, here are a few ideas around the Heritage Corridor where you can shop, dine, or drink up.
See what's coming up ahead, to help you plan out your festivities all month long:
Where to Eat/Drink:
Irish Tyme Pub – Plainfield:
Celebrate all week long with tasty meals, drink deals, and special freebies each day!
March 10 – 17, 2021
Lock and Mule – Lockport:
Indulge in a delicious St. Patrick's Day menu with some of your favorites such as, the classic corned beef & cabbage. Or try something unique such as the deconstructed Strout pot pie.
Starts March 13, 2021
Chuck's Café Darien – Darien:
Dig into a smoked corned beef family dinner pack to enjoy with delicious flavors with every bite.
March 12 – 17, 2021
Public Landing Restaurant – Lockport:
Get a taste of their flavorful corned beef, with braised cabbage, boiled red potatoes and carrots made to perfection.
March 17, 2021
Ashbury's at Boughton Ridge – Bolingbrook:
Pull up a seat and dig into a full platter or corned beef, cabbage, glazed baby carrots, parslied new potatoes, mixed green salad, sweet & sour coleslaw, and Irish apple tarts.
March 17, 2021
Lodi Tap House - Ottawa:
Enjoy delicious food specials along with nitro beer tappings. Every customer will get a raffle ticket for a Lodi gift basket
March 12 - 17, 2021
Cemenos Pizza – Joliet:
Get lucky with all the rich flavor of their new Shamrock Kiss Martini all month long!
March 1 – 31, 2021
Things To Do:
The Forge: Lemont Quarries – Lemont:
Help Liam the leprechaun finds this legendary treasure that has been stolen from a bunch of goblins. With this digitally enhanced scavenger hunt, you must solve puzzles and answer riddles before time runs out!
March 19 – 21, 2021
Lockport Stagecoach – Lockport:
The Emerald Society Bagpipes & Drums will be playing live, so come out and enjoy classic tunes with great food.
March 14, 2021
Forest Preserve District of Will County:
Learn about the hardworking Irish who helped developed the areas around us, while working in the industries of the canal buildings and steel manufacturing.
March 14, 2021